Wild City #125: Kaleekarma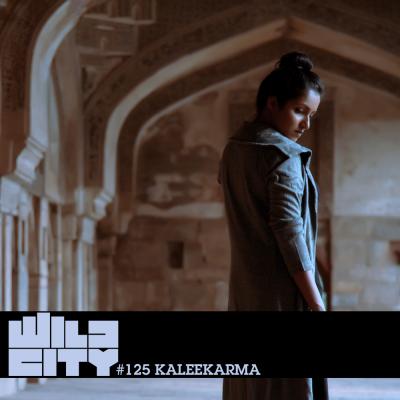 8 February 2017
Harshita Kalee, a.k.a Kaleekarma, first cut her teeth DJ'ing on the club circuit in Mumbai for a few years. During this inception period, she slowly started to gain prominence with her sets of deep house, electronica and 'ethno' techno. It's a blend that's over time become her signature style and replicated on her Wild City Mix.
It's both a strange and alluring trip through her tastes and a fantastic example of how to move people through unconventional sounds. Kaleekarma manages to effortlessly incorporate Nicola Cruz's Invocacion' in the same track list as s a n õ j's 'Basmah'. Though it doesn't stray far from deep house, the tranquil ambience is maintained throughout.


It's a compact mix and comfortably bundles her influences together whilst also displaying her ability to find the appropriate remixes to already fantastic tracks. We've thoroughly enjoyed it.
"I am currently living a nomad life and it provides me with the opportunity of discovering new places and meeting new people. The exposure to new cultures, different characters and personalities somewhere keeps teaching me how to understand human emotions better and then try creating a parallel impression of it all in sounds. The influence behind the selection of tracks for this mix comes from there, some of them made me feel the essence and vibe of a culture while some could completely make me experience a certain kind of human emotion, deep and involved." - Kaleekarma
Listen below and browse through the tracklist underneath.
Direct Download: Wild City #125 - Kaleekarma
Tracklisting:
P.r.A.A.H - Chamada
Gustavo Santaolalla - De Usuahia a la Quiaca (Jacob Groening Remix)
Tummetott & Oscar B - Gnossienne
Nicola Cruz - Invocacion
Ninze - Old Chap (Billy Caso's Pineapple Remix)
El Canto del Orinoco - Arutani
Ufordia - Bindi (Peter Power Edit)
Victor Norman - Shustar
s a n õ j - Basmah
Jota Karloza - Om (Arutani Remix)
Burudu - Lyra
Unknown - Unknown
Alvaro Suarez - Onthelimitsofperception (Jota Karloza Remix)
Victor Norman - Unbearable
Eduardo Castillo - Hija de Babel
*Feel free to share and blog this mix, but please reference this page*
Tags
Join Our Mailing List