Wild City #122: Bill Brewster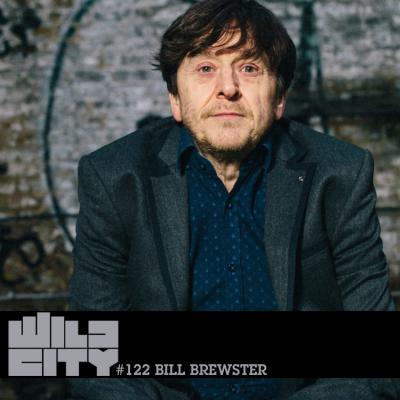 12 January 2017
Mix #122 by Bill Brewster is warm, lively and effortlessly constructed.
He's been DJing since the late 80s and has played everywhere from Fabric to more intimate venues around the world, equipped with a range of music that covers everything from disco, house and funk to hip-hop, Brazilian bossa nova and Latin batucadas. Bill is also frontman and founder of his own deep house record label – Forensic.
Apart from being a versatile selector, Bill Brewster is also a writer, and together with his long-term collaborator Frank Broughton, Bill has co-authored the definitive history of DJing – 'Last Night A DJ Saved My Life'. He's also contributed his encyclopaedic knowledge of music to The Guardian, Independent and a number of other publications.
His exclusive mix for Wild City is one of the most fluently constructed yet – dynamic and diverse without sounding like a forced education. He kicks it off with a bit of fusion with Paikan & The Sadhus before moving onto disco, house and even a bit of reggae by the likes of Montana Sextet and Joey Negro. Clocking in at just over an hour, Bill Brewster's selection is soulful, warm, and full and life.
Kick of your weekend right and tune in below.
"For this mix I thought I'd do something that combined all of the things I love about dance music, with some eastern flavors sprinkled gently into the mix. When I play, I always try and incorporate the best of new music that's coming out with the best of classic dance music, but always with an eye on entertaining and keeping the dancefloor happy. This is a small taste of what I do."" - Bill Brewster
Direct Download: Wild City #122 - Bill Brewster
Tracklisting:
Paikan & The Sadhus - Dance Floor Fight
Cheri - Give It To Me Baby
Lovebirds & Stee Downes - Love's Like Dancing' (Ron Basejam Mix)
Montana Sextet - Who Needs Enemies (Bill Shakes Edit)
Joey Negro - Free Bass
Dance Floor Boogie Delites - Boogie Down
A Band Called Flash - Phantom
Jock The Ripper - Spare Change
Cristina Camargo - Moral Tem Hora (Ray Mang Edit)
Kraak & Smaak Ft. Cleopold - Alone With You (Purple Disco Machine Remix)
Kalyan - Disco Reggae (Mang Dynasty Edit)
Wolfgang Dauner - Take Off Your Clothes To Feel The Setting Sun
*Feel free to share and blog this mix, but please reference this page*
Tags
Join Our Mailing List