Wild City #120: Daisuke Tanabe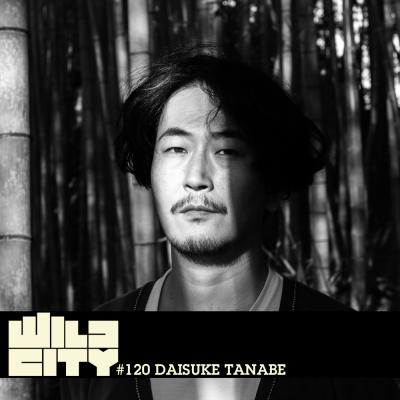 6 December 2016
Japanese producer Daisuke Tanabe strings together a gentle, wintery medley of tunes for mix #120 before his India tour and performance at Magnetic Fields 2016.
Chiba born Daisuke Tanabe is an RBMA graduate known for his atmospheric production layered with delicate, often Japanese inspired melodies. The former art student has also lived and worked in London, but currently lives in Tokyo where his studio is based.
He recently announced an India tour courtesy new agency, collective and label Knowmad Records, which will also see him perform at Magnetic Fields Festival on 10 December.
Surprisingly enough, Tanabe originally comes from a techno/breakbeat background, though his current style is marked heavily by hip-hop, electronica, folk and jazz. His live shows are incredibly immersive and the producer always manages to bring in extraordinary atmosphere to his instrumental and hip-hop inspired pieced.
Daisuke Tanabe brings that sensibility to mix #120, created exclusively for Wild City. Starting off with a chilly slow burner by electro-pop duo Inoyama Land, the mix maintains a calm, soundtrack-y aesthetic till the end, with music by Ana Caravelle, Prefuse 73 and fellow Japanese minimalist musician Akiko Kiyama. It ends with a beautiful rendition of Apex Twin's 'avril 14th'.
Mix #120 is perfect for a foggy winter morning in a balcony somewhere far from the city.
'I made this mix when it was snowing in my city, so hopefully it'll give you the Japanese winter vibe a little bit'
Direct Download: Wild City #120 - Daisuke Tanabe
Tracklisting:
Inoyama Land - 雨-Tremolo
Brambles - Such Owls As You
Ana Caravelle - Anti-Anxiety Pill
Julien Mier - Caught in the Chest
Akiko Kiyama - Ophelia
2tall - Rolstrom Syndrome
Prefuse 73 - Pagina Cuatro
Aphex Twin - Cryostat
Kira Kira - Cutthroat Roundabout
Topiary - One
Seefeel - Spangle
Aphex Twin - avril 14th reversed music not audio [tapedel] played & programmed modified yamaha disklavier pro, recorded to Nagra IVS 5_ 
*Feel free to share and blog this mix, but please reference this page*
Tags
Join Our Mailing List