Wild City #115: Paraphoniks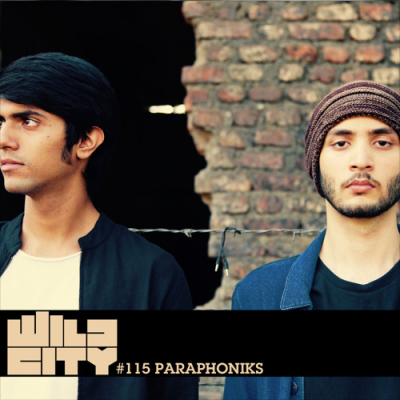 5 October 2016
For Mix #115, Mumbai based live analogue-duo Paraphoniks sent us an upbeat selection of current influences and old favourites, tied in with some forward thinking original production from their most recent release – Yarns.
Comprised of Shatrunjai Dewan and Sid Shirodkar, Paraphoniks has been on our radar since the released of their debut album 'Handwired', which we featured in our Dropbox Talent section.
The outfit has gone from strength to strength since then, performing complex and detailed live shows all over the country. Paraphoniks has also recently released their latest EP 'Yarns' – an old-skool, pop influenced, dancefloor-friendly record with a strong emphasis on melody. As always, there's a heavy focus on combining more traditional live instrumentation (guitar, keyboards) with the modular synthesisers which will always lie at the heart of Paraphoniks' music.
You'll hear a lot of 'Yarns' below in the duo's exclusive mix for Wild City. Peppered with their original production is a range of electronic influences and old favourites – the mix kicks off low-key and understated with Simian Mobile Disco before quickly upping the energy with their own production. The mix illustrates the diverse selection of music that has played a role in defining their aesthetic- right from the shimmering melodies of Teebs to the wonky electronica of Norwegian producer Lido - this isn't one to bore you.
"A compilation of our current inspirations blended in with some fun from our newest EP Yarns." - Shatrunjai
"A diverse little set of tunes for your listening pleasure. Some familiar, some perhaps not. Some a little new, some a little old. Hopefully a nourishing cocktail of sounds." - Sid
Direct Download: Wild City #115 - Paraphoniks
Tracklisting:
Dandelion Spheres - Simian Mobile Disco
Slip - Paraphoniks
Dorian's Dream - Crayon
Double Fifths - Teebs
Blue Shift - Paraphoniks
She (Eagles for Hands remix) - Laura Mvula
Polymath - Paraphoniks
Rooster - Paraphoniks
Lisbon - Eagles for Hands
No Answer - Tennyson
Money (Lindsay Lowend remix) - Lido
Noname - 123Mrk
Frissons - Paraphoniks
*Feel free to share and blog this mix, but please reference this page*
Tags
Join Our Mailing List