Wild City #105: Karl Hungus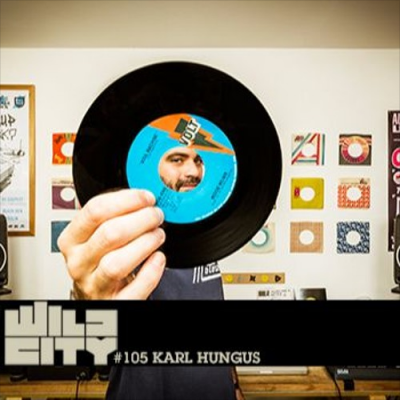 21 March 2016
Reunion Island selector Karl Hungus delivers a diverse selection of funk for Wild City Mix #105.
Resident DJ at Sakifo Musik Festival and one of Reunion Island's biggest concert halls Kabardock, Karl Hungus is the latest contributor to our mix selection at Wild City.
Many of you will remember the expert selector from his recent India tour with Mixtape and performance at the 2016 edition of The Lost Party. He's known to always be on the lookout for rare and unknown 50s rhythm and blues, soul, funk, disco and more.
For Wild City Mix #105, Hungus shows off his selection abilities by starting off focussing on rare, groove heavy funk, R&B and soul from the likes of Rita Wright, Little Richard and Ernie Hines, before moving on to a more hip-hop influenced sound. The energy stays nice and easy throughout, making this the perfect set of tunes to kick off a cool evening in with some friends.
"A bunch of classics with some more unusual material to feed your soul." - Karl Hungus
Listen and download:
Direct Download: Wild City #105 Karl Hungus
Tracklisting:
Little Richard - The Rill Thing
Unknown Artist
The Main Ingredient - Summer Breeze
The Ambassadors - Ain't Got The Love (Of One Girl On My Mind)
Rita Wright - Touch Me Take Me
Consumer Report - Bad Self
Unknown Artist
Unknown Artist
The Honey Drippers - Impeach The President
Ernie Hines - Our Generation
Pamoja - Oooh Baby
Unknown Artist
George & Gwen MaCrae - The Rub
Whole Darn Family - 7 Minutes Of Funk
Jaco Pastorius - Come On, Come Over
Living Legends - Afters Hours
UMC's - One To Grow On (Growin' Like Weeds)
*Feel free to share and blog this mix, but please reference this page*
Tags
Join Our Mailing List