Wild City #100: Robot Koch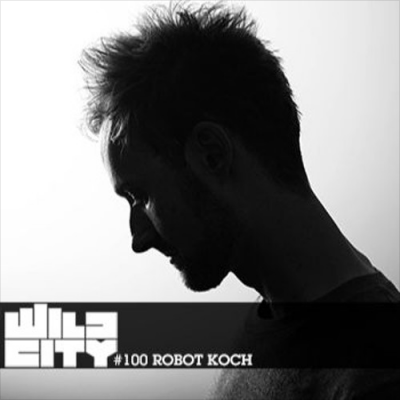 19 November 2015
Wild City's mix series turns 100 and we're celebrating with a very special selection of tunes from Los Angeles based German producer Robot Koch, who released his new album 'Hypermoment' via MONKEYTOWN Records earlier this month.

The mix coincides with Koch's second tour of the country from 26-28 November this month, which will mark the launch of VOI Nights – a new music property initiated by British apparel company Voi Jeans and Wild City that aims to introduce fresh Indian and international acts across the country. Details here.
Robert Koch has visited the country once before in 2013 for the Border Movement SoundLab in Chennai and as the headliner for the flagship edition of Magnetic Fields Festival at Alsisar Mahal in Rajasthan, where he played an unforgettable set.
'Hypermoment' is the first full-length release from the producer since his relocation to Los Angeles from Berlin. Koch tells us it's his most personal release yet and was created after seismic shifts in his personal and professional life in Berlin. From what we've heard, 'Hypermoment' might see the musician's best work to date, diving into deeper and more intimate territory with its warm analog sounds, lush piano soundscaped and haunting melodies.
Koch begins his mix with 'Let Me' from his excellent 'Tsuki' EP, featuring Born In Flamez and one of Delhi's most forward thinking young producers, Curtain Blue, who appears twice more in 'Erase' and 'Circles'. From then on the mix hops between Robot Koch's own pristinely produced tunes (including a few gems from 'Hypermoment') and a jumble of songs that he's listening to at the moment.
He mixes in some hip-hop with 'Throw Dem Bands' from 'Cuts Vol. 1' EP by BRAINFEEDER's Lapalux and UK based Hyperdub signee LV's addictive 'Work', along with Nosaj Thing's 'Don't Mind Me' and German composer and musician Nils Frahm's beautiful, stripped down piano notes in 'Re'. The mix ends with an emotive new track from Koch's new album called 'Care, which also marks the artists' vocal debut.
Plug in your headphones, lay back and listen.
"This mix features some of my older songs as well as a few from the 'Hypermoment' LP with a couple of tunes I've been digging lately." – Robot Koch
Listen and download:
Direct Download: Wild City #100: Robot Koch
Tracklisting:

1. Robot Koch - Let Me Feat. Curtain Blue & Born In Flamez
2. Nght Drps - Comin In
3. Las - Pirates
4. Lapalux - Throw Dem Bands
5. Robot Koch - Sun
6. Robot Koch - Erase Feat. Curtain Blue
7 LV - Work (Feat. Spoek Mathambo)
8 Nosaj Thing - Don't Mind Me
9 Robot Koch - September (Feat. May)
10 Braille - better then nothing (Feat. Angela Bess)
11 Robots Don`t Sleep - So Bad (Synkro Remix)
12 Radarbird - Freedom Is Just Another Word
13 Enveloop - Tacos & Dubplates
14 Robot Koch - Circles (Feat. Curtain Blue & Delhia De France)
15 Nils Frahm - Re
16 Robot Koch - Care

Facebook
SoundCloud
*Feel free to share and blog this mix, but please reference this page*
Tags
Join Our Mailing List