Wild City #098: Troja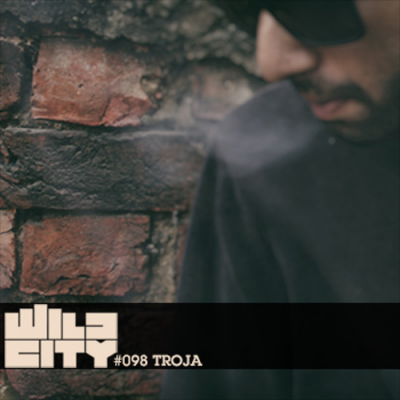 15 September 2015
Mumbai/Berlin based selector, producer and Regenerate crew member Troja goes deep for mix #098.
Trideep Roy is the latest beat maker to contribute to our expanding list of mixes here at Wild City. The Mumbai based producer and DJ has been spinning tunes across the country and established crews like Bhavishyavani future Soundz, Dusdozen and KRUNK in the past.
Troja believes his music is a product of his travels in Europe, where's he spent a large chunk of his life. Despite having started his journey in Scotland, it's obvious in his mix that Berlin – Germany in general – has played a major role in shaping his musical sensibilities. Troja went back to the city this summer to take up residency at Suicide Circus and play for crowds in the region. The musician is also one half of a collaborative project called Botief.
His hour long, exclusive mix for Wild City explores a range of deep house perfect to match the energy of a post party. It begins with Florian Rietze who eases things in with the pulsating 'Treibholz' and continues to cover a number of (largely German) gems including BLANCAh, Stephan Bodzin, Spanish producer Upercent and more.
"This mix is simply a reflection of the music I like and listen to. I didn't really have a particular time frame in mind, so I hope it gives you company through the pre-drinks and the after party" - Troja
Listen and download:
Direct Download: Wild City #98 - Troja
Tracklisting:

Florian Rietze - Treibholz
BLANCAh - Hummingbird
Stephan Bodzin - Sungam (Patrice Baumel Remix)
Erhan Kesen - Kaubiki
Andrea Ljekaj & Nebo - Aurora
Night Talk - Gamma
Upercent - Keep Me In My Plane
Varysoo - In the Clearing (Dahu Remix)
Hunter_Game - Utopia
Soul Button - 7th Heaven (Ran Salman Remix)
Justin Marchacos, Second Format - Splintered Sun

Facebook
SoundCloud
*Feel free to share and blog this mix, but please reference this page*
Tags
Join Our Mailing List