Wild City #096: Praveen Achary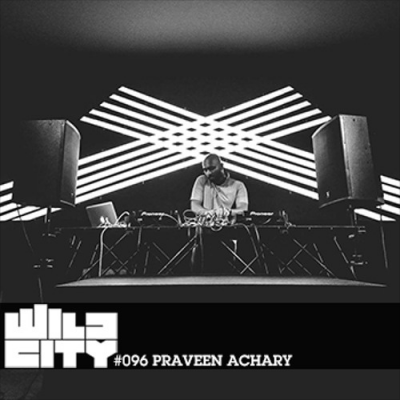 20 July 2015
Bangalore native Praveen Achary explores the deep, melodic side of electronica for Wild City Mix #096.
The artist is constantly on the move performing and DJing venues across the country. As a DJ he's known best for his unique combination of deep, tech and progressive house, though really, his sensibilities have never been confined to the manacles of genre (as this mix testifies).
2013 saw the producer launch his very own label – Juicebox Music, with the aim of delivering 'freshly packed' sound to electronic music enthusiasts. You can check out the featured artists and find out more about it here on their website.
Praveen Achary has got good things planned for the future of his music and label – his most recent venture saw him remix a track by UK progressive trance giants Above & Beyond, featured below in his mix.
Falling just short of 50 minutes, mix #096 sees the artist delve into a side of electronica that isn't immediately associated with his style. It starts slow and mellow with music by Turkish producer Erdi Irmak and Jamie XX, and Achary keeps the smooth, chill out vibe going with music by Shigeto, 20Syl & Monsoonsiren - only upping the tempo after the halfway mark with Henry Saiz and Art Department. Achary ends the mix on a high with his uplifting remix of Above & Beyond's summery tune 'We Are All We Need', which is definitely worth a listen.
"I was quite excited to do a mix that showcases the other side of electronic music that I was interested in. A bit more on slower, soundscape-oriented and groovier side of things with the same melodic-mixing style I'm comfortable with. It's a builder, going through all those eclectic sounds to the current house and techno sound I'm fond of playing out in clubs, closing with my recent remix of Above & Beyond's; We Are All We Need." - Praveen Achary
Listen and download:
Direct Download: Wild City #96 - Praveen Achary
Tracklisting:

Erdi Irmak - Without Me
Jamie XX - Obvs
Joris Voorn - Momo (David Douglas Remix)
Guy Gerber - The Mirror Game (Snake Pit Dub)
Shigeto - Tide Pools
20Syl, Monsoonsiren - All You Need
Henry Saiz - All Of The Evil Of This World (Hal Incandenza Remix)
Nocturnal Sunshine - Skipper
Art Department - Walls (DJ Tennis Remix)
Sakura, Haptic - Love Is Over (Audio Junkies Remix)
Above & Beyond ft Zoe Johnston - We Are All We Need (Praveen Achary Remix)

Facebook
SoundCloud
MixCloud
*Feel free to share and blog this mix, but please reference this page*
Tags
Join Our Mailing List