Wild City #082: Arnav S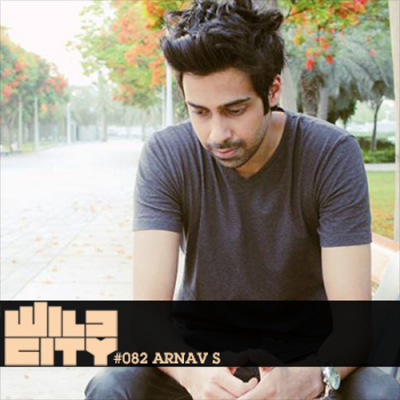 27 August 2014
Dubai based Arnav S began learning classical music from the tender age of 3, setting a foundation for his future creativity in a wide range of musical styles. By 2004, he had composed and produced music for films, documentaries, fashion shows, video games, mobile apps, TV commercials and even corporate videos; showcasing a broad musical palette that included genres such as orchestral, blues, jazz, pop, and electronic. In 2013 he even went on to create an online marketplace for filmmakers and music composers called 909 Music; a platform to buy and sell royalty-free music for all types of media.
And it didn't stop there.
With his debut EP 'Running Outta Words' released on One28 Recordings in early 2014, Arnav S set the stage for his electronic music career supported by a hit remix from Sasse, which received airplay on John Digweed's Transitions Radio Show and widespread support from DJs such as Martin Landsky, Maceo Plex and even M.A.N.D.Y.
Whilst his upcoming release is set to come out on Sasse's Moodmusic Records later in the year, we can tell you that there's only big things in store with this young producer, and rightly so.
Of course it was about time we got in touch for a mix.
A pretty timeless sounding compilation, it touches upon tracks from the likes of Chet Faker, Maya Jane Coles and even Art Department whilst retaining a laid-back and coherent energy. Not shy for his love for bold, pop-leaning vocals, Arnav S has given up a mix that will work poolside on a summer afternoon or at that late night after-party. We're certainly digging it.
""This 40 minute mix has a nice after-hours electronica vibe. From Chet Faker to Maya Jane Coles to Bob Moses. It's all in here. Hope you Enjoy." - Arnav S
Listen and download below:
Direct Download: Wild City #082 - Arnav S
Tracklisting:
Chet Faker - 1998
Bob Moses - I Ain't Gonna Be The First To Cry
Maya Jane Coles - Dreamer
The Ohohohs - Unsafe Music feat. Carla Mueller-Schultzke (Si Tew Remix)
Bob Moses - Far From The Tree
Vincenzo - 106 Downtown (Genius Of Time Remix)
Jaw & Art Department - All 4 U
David Clement - Follow Me Home (Lee Jones 89 Remix)
*Feel free to share and blog this mix, but please reference this page*
Tags
Join Our Mailing List