Wild City #080: DJ MoCity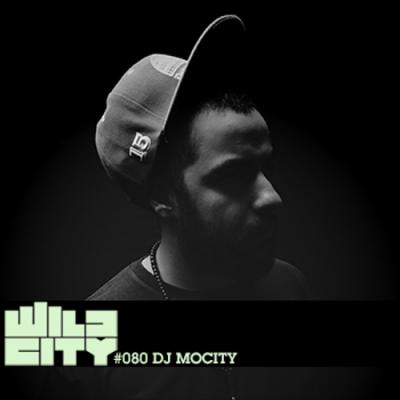 10 July 2014
Born in Baghdad, raised in New Delhi, and now expanding further around the world spreading his message of cross-cultural understanding through the common denominator of music - Mohammed Abood a.k.a. DJ MoCity is a music entrepreneur that's been hustling his way around Asia and beyond for the past decade.
With roots firmly based in hip-hop, he has entertained crowds and organised events all over the India whilst also being the creative force behind "Dubstation" at Bacardi NH7 Weekender. A stage that has tirelessly promoted genres such as dub, reggae, hip-hop, glitch-hop, dubstep and drum and bass – all on a large mainstream platform.
Don't forget the Rajahs either. The last five years have seen DJ MoCity, Diggy Dang and Mr Herbalist, turn their infectious passion for reggae music into a national sensation as Reggae Rajahs. Their enthusiasm and determination has seen them create strong international bonds placing India firmly on the tight-knit reggae map whilst consciously sharing their achievements with a very real and dedicated fan base. The last 2 years has even seen the clan grow from three into five with new recruits Ziggy B and BeLights.
As a solo figure, DJ MoCity is evidently a forward thinking DJ.
Moving through a whopping 70 tracks in just over 100 minutes, the session on hand is rife with pulsing rhythms, R&B grooves, and washy synths yet with the music never feeling hurried. We suspect MoCity's current favorites feature heavily in proceedings, with a few selections also coming from local producers based in both India and Pakistan.
On a technical level, the transitions are generally pretty short, with one track subtly and quickly fading into the next. And while the mix has its bumper moments, the overall pace is beat heavy and groove consistent.
It's not hard to figure that MoCity clearly knows where the dancefloor is located, yet at this point he's just showing off his impressive beat catalogue, and we're happily tagging along for the ride.
"I've wanted to make a mix for Wild City for a long long time. In my new home of Dubai I've finally managed to overcome many personal issues and get it done. The mix itself represents my current sound as solo DJ and non Reggae Rajahs selector. These are the future sounds of tomorrow. Labels like Soulection have showed me that everything is possible with the help of both the Internet and right people. 70% of the music in this mix is downloaded for free via Bandcamp where I now get a ton of my favorite selections for my shows. And since this mix was long overdue it had to be an extended mix, of course. I really hope that you all give it a listen right till the very end." - DJ MoCity
Listen up:
Direct Download: Wild City #080 - DJ MoCity
Tracklisting:
DJ MoCity raju bai 2011 (Intro)
Nightmares On Wax - Give Thx
D'angelo - The Root (Nasrawi's dirty mojo chop)
J-Louis - All About the Panties (That Mara Hruby Flow)
Mux Mool - Finish Her
IAMNOBODI - Soulection Anthem
Ase & RISK - light it up (bhane.live)
Sango - Middle of Things, Beautiful Wife (Feat. SPZRKT)
B.Visible - Saw Chop
Ta-ku - Donut Interlude
Melodiesinfonie - Positive Vibes
Waldo - Poison
Syre - Whistleback
Tek.lun - Hip Hop (Ft. GoldLink)
Nightmares On Wax - So Here We Are
Ta-Ku - Hard to Imagine
Doshy - Simulated Reality
B.Visible - Little Things
Pheo - Real Old Cigar
Alina Baraz - Drift
Echo - Chosen
Little Simz & Waldo - Mandarin Oranges
Chinese Man - Don't Scream (ft. Youthstar and Dynamite MC)
Loscobeats - Dry-Eywwwwwed
Carpet Patrol - Sandwich
Tom Misch - The Journey
Raphael Saadiq & D'Angelo - Be Here (aywy. & TEME rework)
Primat - Journey (Ft. Pink Tee)
Amerigo Gazaway - Itsoweezee
B.Visible - Sweat
Chu. - White Boy
Samiyam - Return
Jagan Mai - Naptime Feelings
Teebs - Holiday (Ft. Jonti)
Black Chow - Purple Smoke
Esta - boombapNbudapest
Kaytranada - Regrets
IAMNOBODI - C A L I
Fatima - Technology
Tom Misch - Risk
Chinese Man - I've Got That Tune
Esta - Hruby
Amerigo Gazaway - Definition of Infinity (ft. Talib Kweli)
Nightmares On Wax - Master Plan
AFTA-1 - Rain
Free The Robots - The Bearded Lady Theme
Amerigo Gazaway/Yasiin Gaye - Travellin' Man Pt. II (Distant Lovers Mix)
Modlee & Vlooper - Dancin'
AFTA-1 - 4nia (92)
L'Orange - Cafe Society
Jazzo & Melodiesinfonie - Stiller See (ft. Soia)
AbJo - Kalimba Song
Dalt Wisney - Smokey Daze Forever
Stwo - Liz (Druid Cloak Remix)
Kaytranada - Sober Thoughts (ft. Goldlink)
Khadisma - Hypnosis
Bwoy De Bhajan - Mysterious Moon Village
Al Dobson Jr - Nankoo On Keys
XXYYXX - DMT
The Narcicyst and Omar Offendum - The Club (prod. by Sandhill)
Sable - Foolin (Basenji Remix)
SYRUP - (ANCIENT MERMAIDS REMIX)
Mr. Carmack - Beez (Mr. Carmack Redux)
Esta - Drkshdw
Cashmere Cat - With Me (Stwo Edit)
Kings - Trap Musik 1
Tinie Tempah - Tambourine (Mr. Carmack x Mikos mix)
MisterMack x Rvdical The Kid - Save Us (//Fractions)
Ventah - SWMMFB
Esgar - Rudeboy
Jo Def - Luh Luv
Eprom - Rok U
DJ Spinn, DJ Rashad & DJ Manny - Horn Chemist
The Future is now in Turkish (Outro)
*Feel free to share and blog this mix, but please reference this page*
Tags
Join Our Mailing List