Wild City #073: Vipul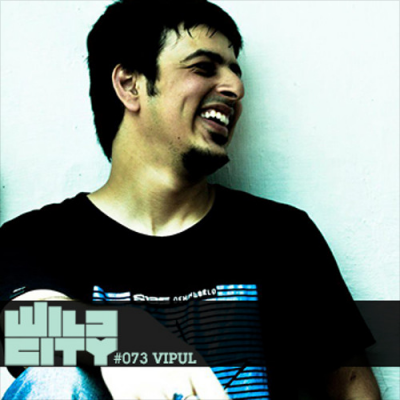 26 March 2014
"In a movement that may surprise some, a fresh new wave of DJs and producers are bursting forth from the burgeoning house music scene in India and making an international impact" says this young man's bio.
A part of the steadily growing UnMute army, Vipul is a Delhi based DJ and producer that once upon a time was heavily influenced by DJs and artists such as Darin Epsilon, Sasha, John Digweed, Robert Babicz, Chris Micall, Audiofly and Tim Davison.
His skills behind the 1's and 2's in his early days quickly earned him a residency at one of Delhi's biggest clubs allowing him to play across the entire range of house music. Soon enough, within what was a small and introverted scene, he found himself sharing the stage with the likes of Tim Davison, Dr Norman Doray, Inland Knights, Alex Niggemann and more.
He's since contributed music to global labels such as Subtract music, Sick Watona, 925 Digital, Whose Haus, Lowbit, Endemic Digital, Budenzauber, City Life, Virtual Love and 3AM Recordings.
From reading the above, you might think we're talking about a straight up house, techno and tech-house DJ and producer. Well, you are wrong.
With influences ranging from dance music, right through to orchestral composition, electronica and hip-hop, Vipul is an extremely serious music lover. And curious of these stylistic tendencies, we invited him to put together an exclusive mix for Wild City.
Listening to the selections, it quickly becomes clear that Vipul's preference for decidedly ambient, and beat orientated sounds are much intact here and more tied to a general vibe than any sort of strict genre regimen. The 60-minute mix surprisingly includes cuts from the likes of Bonobo, right through to Daft Punk, Bank and even Younger Brother - much of which isn't exactly brand new, or cutting edge - but never for a second stopping the podcast from sounding fresh and exciting.
I really wanted to do something different for Wild City as I really like the kind of music they push which I find quite different. In this mix I wanted to do something abstract so did this mix keeping that in mind."" - Vipul
Listen & download below:
Direct Download: Wild City #073 - Vipul
Tracklisting:

Says - Nils Frahm
City Reveal - Daft Punk
The Keeper (Bank Remix) - Bonobo
First Fires - Bonobo
Fathoms (Clemens Ruh Remix) - Chymera
Juxtapose - Genius of Time
Journey - Terry Le Brown Junior & Greg Parker
Small Talk (Four Tet Remix) - Ultraista [Justin Martin Rework]
Deep Blue Chair (the Timewriter Remix) - Mika Olson
Time Capsule - Addex
Psychic Gibbon - Younger Brother
**If you're feeling this, you can catch Vipul play at Kitty Su, New Delhi this weekend (Friday 28 March). More info on that event and others happening across the country can be found on our events page here**
*Feel free to share and blog this mix, but please reference this page*
Tags
Join Our Mailing List