Wild City #068: East Stepper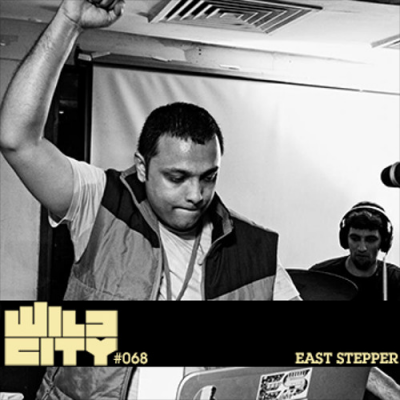 14 January 2014
Abhishek Jha a.k.a East Stepper is a New Delhi based music producer and multi-instrumentalist who's over his lengthy career dabbled with a diverse and varied platter of sounds, always with a quintessential Asian palette.
Featured on regular BBC playlists compiled by the likes of DJ Nihal (BBC Radio 1 UK), Bobby Friction (BBC Asian Network) and many other radio stations around the world, he's slowly become recognised as an influencer and purveyor of a unique blend of ethnic Indian sounds, fused with the cutting edge production sensibilities of underground bass music. A name that you'll find pops up in most conversations (should you ever have had any) about Indian dubstep and drum and bass - someone who's helped push it on a global level.
His strict motto of ""create the music you perform" - as he puts it, is something he stands by to the fullest, only playing original material live. Mungeritek is also his progressive/techno project which has been praised by the likes of Cologne based Robert Babbicz. It doesn't stop there. Synesthesia is his ambient project. He even produces psychedelic trance under the Children Of Anunnaki moniker.
As a producer he has the musical and technical prowess to create the music he feels and hence does not restrict himself to just one sound (clearly). A multi instrumentalist, he also plays the flute, keyboard, doumbek , djembe, and drums.
In truth, we feel that Jha is more of a live performer than a DJ, and that's certainly reflected by this exclusive mix, which includes a number of his own productions - also marked by the occasional sudden transition. At the same time, there's still a very pure flow to the proceedings. Over the course of 50mins it touches upon a number of moods, tempos, and styles, though his predilection for raw, hyperactive rhythms is never put aside for too long. Without question, it's full on - but not in a way that's likely to upset those who relish getting down on the dancefloor.
""This mix is a compilation of mostly my own tunes alongside a few others that have grown on me recently. Don't expect it to be a linear progression of a particular style of music either. It takes a completely different path midway into the set. I have a few unreleased tunes in it and there are a couple of tunes which are 3-4 years old, have never been released, and won't ever see the light of day. Essentially it's a Wild City exclusive."" - East Stepper
Listen and download below:
Direct Download: Wild City #068 - East Stepper
Tracklisting:
East Stepper - Temple
East Stepper - Ae Ahe
East Stepper - Vriksha
Amit - Village Folk
East Stepper - A Thousand Burning Cosmos
Amit - Roots
East Stepper - Lighter
East Stepper - Ta Kita Dhin
East Stepper - Insignificant Binary
East Stepper (Unreleased)
Devant Garde - Death To Tyrants
Hypertension - Cut La Roc
East Stepper (Unreleased)
Afghan Headspin - Acid Signal
East Stepper - Mind Hole
East Stepper - Frequency
East Stepper - Funky Rhythmics & The Punjabi Boy
*Feel free to share and blog this mix, but please reference this page*
Tags
Join Our Mailing List