Wild City 057: Nucleya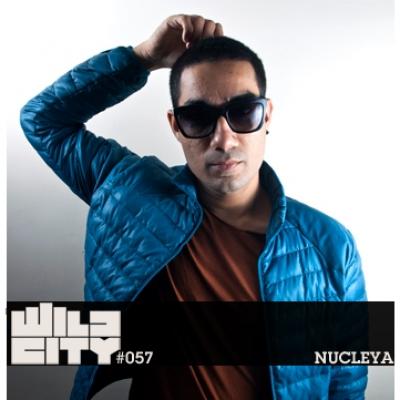 9 May 2013
Nucleya entered the scene as half of Bandish Projekt, along with friend and long-time collaborator Mayur Narvekar, while still in eleventh standard. "There wasn't a huge audience," he says. "I was in Ahmedabad. I'm talking, mid-nineties, late nineties. So at that time, we were just making music and giving it out to our friends (...) We could go into a store and buy CDs, and the only CDs we could buy was some trance stuff, and because of that our early musical influence was a little underground."
As the sound grew and evolved, much of his work took on a distinctly dubstep flavor: "When I moved to Delhi, I was really into dubstep. I did that for a long time, but lately it's become a little chaotic in terms of basslines. For example, when you listen to a Skrillex track, there's melody in it. But most of the dubstep that you pick up now, it doesn't have that melody. So I actually stopped playing it."
That change roughly coincided with Nucleya's departure from Bandish Projekt, new studies of Indian Classical, and movement towards a more domestically sourced sonic palate. And that's obvious in his works.
Nucleya is a full time purveyor of original and upfront Indian bass music, pushing forward a sound truly unique to him and this Wild City mix is no different. Hopping through various styles and tempos it runs through a number of unreleased and exclusive tracks, as well as classics that you're sure to recognise if you've seen him play live at any point this year.
In case you haven't (and have been living under a rock for the last month), Nucleya will also be supporting Skream & Benga on their debut Indian tour in New Delhi on 11 May and Mumbai on 12 May (tickets).
"This mix features a lot of unreleased music which I've carefully selected and crafted within the set. I've done a lot of genre hopping in order to try and keep tracks in harmony. I've also made this mix to celebrate Skream and Benga's imminent Indian tour, as well as the fact that they are making music exactly the way they want it, which makes me believe in my music even more." - Nucleya
http://soundcloud.com/thewildcity/wild-city-057-nucleya Direct Download: Wild City #057 - Nucleya
Tracklisting:
New Delhi Nuttah Feat. Delhi Sultanate - Nucleya -
Kyoto + New Delhi Nuttah Acapella + Instinct (Twisted Individual)
Raag Puriya Dhanashri - Sound Avtar + Mirando - Ratata + Tonic - Nucleya
Ye Meera Divanapan Hai - Susheela Raman + Get Free (Yellow Claw Get Free Money Remix)
DU DU DU + Mr. Carmack - Birth Control
Street Boy - Nucleya
Bonfire - Knife Party
Nucleya Sample + Circulate False Notes - Filastine (Nucleya Remix)
Untitled Feat. Chinna Ponnu & Relok - Nucleya
Watch Out For This (Bumaye) - Major Lazer
Akkad Bakkad - Nucleya
Harlem Shake - Baauer + David Heartbreak & Simon Sayz - Acid Youths
Jah No Partial - Major Lazer (Jack Beats Remix)
Bun Dem (Nucleya Remix) - Skrillex
Herbalist Feat. Delhi Sultanate - Nucleya
*Feel free to share and blog this mix, but please reference this page*
+
Excerpts taken from Nucleya: Get To Know (Kerry Harwin)
Tags
Join Our Mailing List