Wild City 054: Sachin Shetty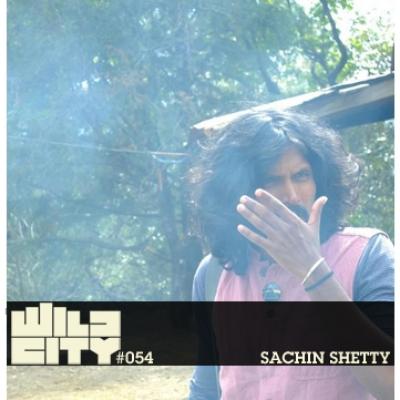 4 April 2013
Sachin Shetty is an electronic music producer based in Bombay, currently working on 2 very different projects with 2 very different moods.
His first is under the Antariksh moniker. Something he likes to call a space ambient project. More interestingly, at least for us is his other project titled, Clusters. A sound in which he tries to explore the width and breath of techno. Currently working on an EP due out this spring, Clusters excites us. A lot.
Arguably, poised to do big things in the months and years ahead, we decided to enlist Shetty to put together #054 for our Wild City mix series.
Just over an hour in length, the mix seems to fly by, as his penchant for ambience and soundscapes shines through in his work as a DJ. Running gradually through only 11 tracks - many produced by beat makers, we must admit, we've never heard of, Shetty keeps the kick in the forefront; even during the occasional respites (including the 10 minute outro), one can't shake the feeling that huge rhythms are just around the corner. Taken as a whole, the podcast is pretty well thought out, minimal and relaxing, yet thrilling at the same time. We're hoping that was the point.
"This mix is mostly inspirations. Deep techno and ambient. I like how the mood changes gradually and nothing is what it seems or what is meant to be. If you have no expectations, you are one with the music and the experience is in the now." - Sachin Shetty
Direct Download: Wild City #054 -Sachin Shetty
Tracklisting
D-Noise - D-Noise
Gradient - Sad Emotions
Fingers In The Noise - The Day Before
Jan Jelinek - Them, Their
Fingers In The Noise - Lazy Beat
Elysee - Fragile
Loscil - Steam
Johannes Heil - Pure
Patrice Baumel - Pong
Elysee- Tentaculaire
Aeroshell - Citizen Of Cosmos
*Feel free to share and blog this mix, but please reference this page*
Tags
Join Our Mailing List