Wild City 047: London Elektricty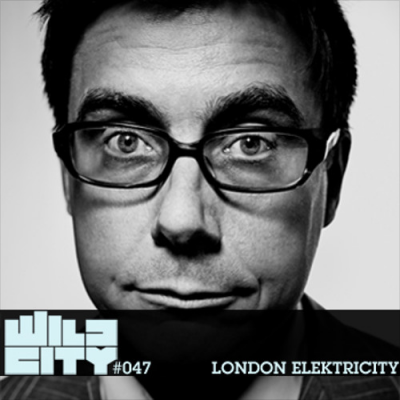 28 January 2013
"For those that know him and those that don't, Tony Colman a.k.a London Elektricity cuts a formidable figure."
Having been involved in the UK's drum and bass scene right from the mid-90s, the co-founder of acclaimed drum and bass label Hospital Records has been instrumental in the development of the genre as we've come to know it today.
Responsible for some of Hospital's drum and bass anthems, Colman has developed a reputation as both a producer and DJ. With an impressive back catalogue of singles, EPs and 5 solo albums under his belt, London Elektricity is set to make a big impression on India for the first edition of BASS CAMP Festival in the new year.
At the helm of a dance music label identified as having a fresh and unique output, Colman and his co-founders are chargeable for "liquid" drum and bass as most understand it. Responsible for bringing to the forefront artists such as High Contrast, Danny Byrd, Netsky, Logistics and Cyantific, Hospital Records is one of underground dance music's most consistent labels.
Dates for BASS CAMP Festival have been confirmed as 8 and 9 February in blueFROG Mumbai and Delhi respectively. Support acts are still to be announced yet if any of their last few bills are to go by, they should be bursting at the seams.
As a first in our mix series, this is a live recording of a set Colman played at a Hospital Records event in Tokyo last year. MC's and everything. And in all honesty, we couldn't think of anyone better from the international drum and bass scene to start this off for us.
Running through a track every couple of minutes it effortlessly glides between genres and various styles of production as well as 7 of London Elektricty's own creations. Artists such as Logistics, Nu:Tone, Danny Byrd and Netsky all get airplay, even dubstep powerhouse Caspa.
Listen here:
http://soundcloud.com/thewildcity/wild-city-047-london*Available for stream only*
Tracklisting:
NZ Shapeshifter - Monarch
Submotion Orchestra - All Yours (S.P.Y Remix)
Logistics - Over & Out
Technimatic - Stay
Culture Shock - Protection
Netsky - Come Alive (Culture Shock Remix)
TC - New Style
Camo & Krooked - Run Riot
Art vs. Science - Magic Fountain (Royalston Remix)
Adele - Rolling In The Deep (Nu:Tone Remix)
London Elektricity - The Plan That Cannot Fail (Logistics Remix)
London Elektricity - Had A Little Fight
London Elektricity - U Gotta B Crazy (Enei Remix)
Gridlok - Enemies Of The State
Sonic - Piano Anthem
Sigma - Summer Days feat. Takura
B Complex - Beautiful Lies
London Elektricity - Different Drum (Photek Remix)
London Elektricity - Billion Dollar Gravy
London Elektricity - Song In The Key Of Knife 2012 VIP
Danny Byrd - Hot Fuzz
Robyn S - Show Me Love (High Contrast Bootleg)
Camo & Krooked - Climax
London Elektricity - Elektricity Will Keep Me Warm (S.P.Y Remix)
Michael Jackson - Human Nature (Makoto Remix)
TC - Where's My Money (Caspa Remix)
Wings - Live & Let Die
London Elektricity also presents a multi award-winning fortnightly Hospital podcast, which can be found here. Just in case you still want more.
*Feel free to share and blog this mix, but please reference this page*
Tags
Join Our Mailing List