Wild City 046: blueOrb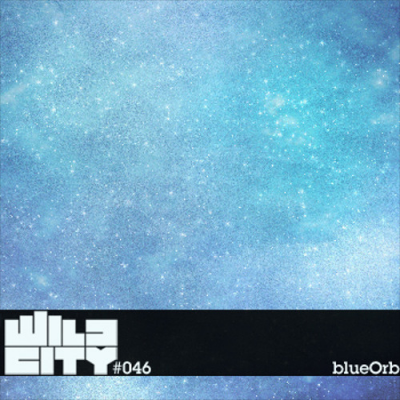 11 January 2013
Praketh Sunder a.k.a blueOrb is a DJ and producer from New Delhi, India. A label DJ for Audio Aashram (IN) and Bassweight Recordings (NZ) he has so far compiled 2 chillout EP's titled "Shanti Broadcast Vol 1 and 2" for Audio Aashram whilst continuously throughout the years working on his own production which he plans to unleash on to unassuming ears this year.
Currently the programming head for Radio 79, India newest underground and genre defying online radio station, Sunder's DJ sets present an eclectic view into the plethora of exquisite electronic music, creating a cohesive blend of spacey, ambient and intricate mid-tempo beats to high energy dancefloor grooves.
One of the capital's only purveyors of upfront electronica, ambient soundscapes and UK bass music, blueOrb (sometimes in his alter ego of buffaPirate) is a producer we have high hopes for. And we're judging this solely on his skills and intuition as a DJ as well as a selector.
His Wild City mix in contrast to what we've come to expect from his live sets is a demonstration of his love for ambient and organic soundscapes. Given his past involvement in Audio Aashram's compilations, it'll come as no surprise that there's some completely unheard of sounds in here – endlessly ambient, melodic and futuristic beats.
"I try to take my listeners mind on a journey across a diverse range of downtempo electronica(...)To truly comprehend this mix, I would recommend that you take time out, grab a warm drink and kick back before hitting play so that you can dive blissfully into an alternate universe of alien and organic sounds textures. 9 out of 14 tracks are free downloads which you can find by simply popping names in Google. Hope you have fun!" - blueOrb
Enjoy!
Direct Download: Wild City #046 - blueOrb
Tracklisting:
[Intro] Motionfield - Nightwalk
Note - Everyday Basis
Deru - Days, Then...
Ambientium - The Balance
Hoehle - Junktion One
Sun In Aquarius - Wytaliba (The girl by the river)
Max Million & Gusk - Sub Strata
SE - 15mg (remixed by Dnn & Huron)
Auma - Machromatic
Hoehle - Nakuru's Pool
Marow - e.coli
Essay - Love & Air
Sigmafly - Tetrachrome
[Outro] Goldmund - The Wind Sings
*Feel free to share and blog this mix, but please reference this page*
Tags
Join Our Mailing List