Wild City 035: ApurvA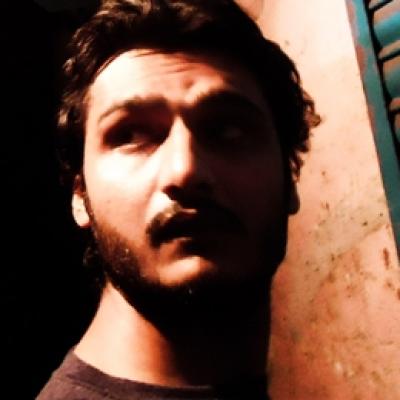 28 August 2012
Apurva Chavda a.k.a ApurvA is a Mumbai based drum and bass producer/DJ.
To date, he has released two original tracks. His very first release, Home was part of the ""Nomads In Sound. 03"" compilation on Meerkat Recordings. His other was a collaboration with Nuphlo, alongside Osmani Soundz and Ges-e. Both tracks were released earlier this year by the same Swedish label (Meerkat).
His first forays into the world of music production actually came from a remix for the soundtrack of Everywhere Nowhere, a drama centered on a British-Asian teenager torn between honoring his family traditions and his love for DJ'ing. The film, now available on DVD, also features music from the likes of The Prodigy, Engine Earz, Redlight, Zinc, Sukh Knight, Sub Focus, Roots Manuva, Toddla T, Nerm and D-Code.
His Wild City mix is an atmospheric and punchy affair, drawing on productions from the likes of Photek, Marcus Intalex, Breakage and Nymfo. Although a mix of various styles of drum and bass, it has been layered and cramped into AvurvA's sound world and in all honesty sounds all the more thrilling for it. We suggest you download it, turn it up and bounce.
"Two weeks before Zenzi (Mumbai) shutdown, I was lucky enough to have the chance to play there. It was my first and last gig at the venue. This mix is almost identical to the one I played there and so holds a very special place in my heart. A blend of oldskool, intelligent, dark and jungle all with a touch of Indian electronica." - ApurvA
http://soundcloud.com/thewildcity/wild-city-035-apurvaDirect Download: Wild City #035 - ApurvA
Tracklisting:
Rings Around Saturn - Photek
August (Remix) - Ed Rush & Nico
Nextgen - Odyssey
Dezires (DJ Krust Remix) - Aquasky
Dig Deeper - Sentinel
Chord Data (Featuring DJ Dream) - Appaloosa
System - KMC
Reincarnated - DJ Die
The Lightening (Digital Remix) - Photek
Spaceage - DJ TeeBee
Paperboy - Nymfo
Do I Die - Paul T & Edward Oberon
Universe - Marcus Intalex & ST Files
Get It On - Total Science
Saying Nothing - Mikal
Bioform - DJ TeeBee
Untitled Jungle - Breakage
Eclipse (Featuring Todd Michaelsen) - Goonda
Medussa - Blame
All Around - Break
Slice - Electrosoul System
Demure - Glimma
Signs (Calibre Mix) - Badmarsh & Shri
Fusion - Capone
Wiretapped - Trisector
B.U.R.N.Y - Digital
S.O.S - Total Science
The Lighter (Mix 2) - Sound Of The Future
Hydrolicks Vs Durga Puja (Bootleg) ApurvA - Dom & Roland Vs TJ Rehmi & Cheb I Sabbah
TJ Rehmi / Durga Puja - DJ Cheb I Sabbah
*Feel free to share and blog this mix, but please reference this page*
Tags
Join Our Mailing List