Wild City 026: Kohra Presents: Open Dialect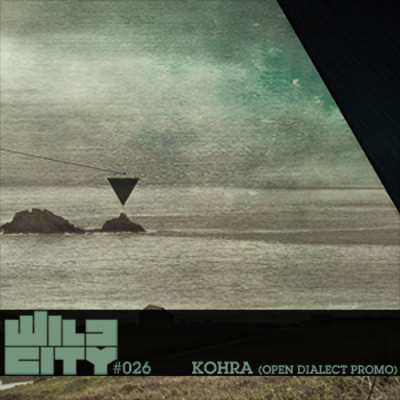 7 May 2012
Delhi based Qilla Records has fast become one of the country's key underground powerhouses, a name now associated internationally with underground dance music particularly with minimal and techno.

Spearheaded by Madhav Shorey a.k.a Kohra and Gaurav Malaker, one half of BLOT, the label is now on the cusp of its 8th release. Unlike its predecessors, this is the first time the imprint has put together a compilation rather than an EP, showcasing a completely new direction for the label.
"The idea behind our very first full-length compilation 'Open Dialect' came after we received a large number of demos that were all fantastic tracks but didn't quite fit the "label profile" so to speak. We decided to section out certain styles of tracks into compilations that support parallel ideas of the label presented differently." - Kohra, Qilla Records
Due to be released on 21 May, the compilation features tracks from a number of young and upcoming producers from France, Australia, New Zealand, Israel and India. It also welcomes the Qilla debut of Bangalore based artists Vinayaka and Audio Units as well as Delhi based Habilis.
We've been trying to pin down Kohra to do a Wild City mix for us, for a while now. The fact that it comes in the form of a promo mix for Open Dialect makes no difference to us. This is a fantastic release from an independent label that continues to that make huge strides in the right but yet unknown direction. This is what excites us.
Drawing exclusively from tracks that feature on the compilation, Kohra has put together a mix that folds together deep rolling basslines and uplifting melodies with a dark hypnotic brooding undercurrent. A taste of what to expect from the release next week.
"Qilla Records chooses to support the new breed of producers who aren't afraid to go back to their roots to understand the future of dance music. It isn't about genres anymore. Genres have cross-pollinated enough to create sound that is evocative of emotive nuances which break free from any form of categorisation. 'Open Dialect' was created to explore this state of mind."
http://soundcloud.com/thewildcity/wild-city-026-kohra-presentsDirect Download: Wild City #026 - Kohra Presents: Open Dialect
Tracklisting:
Intro
Mr Squatch - Sines Of Life
Vinayaka - Connect Yourself
Teshbe - Sundance Kid (Child Remix)
Funkform - Let Me Go
Audio Units - Fragments Of A Feeling
Habilis - Once The Smoke Clears
Forest - Body Art
*Feel free to share and blog this mix, but please reference this page*
Tags
Join Our Mailing List