Wild City 025: Ambivalent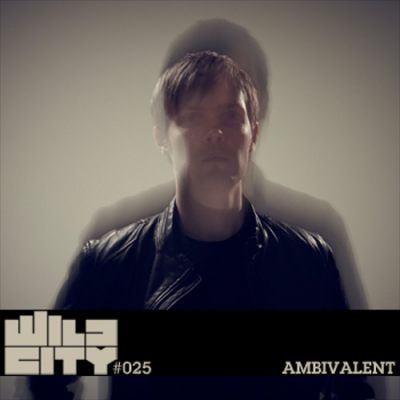 3 May 2012
Kevin McHugh a.k.a Ambivalent has spent the last decade living in either Berlin or New York. In a sense, these two metropoleis represent the contradiction at the heart of his Ambivalent persona. On the one hand the reckless freedom and hedonism of the Berlin subculture, on the other the more considered, conceptual approach of its New York counterpart. As a result his unique sound lies somewhere between the two, a precarious balancing act that manages to infuse stripped down, finked up minimal techno with a distinct sense of purpose.
Due to be over in India over the coming weekend, we did, well, what we usually do and got him to sit down and make us an exclusive mix for Wild City. It wasn't easy - he's a busy man! But you know what, he came through in the end.
"Sometimes I rarely get moments to just sit and focus on one thing. Time on flights is often my best way to get some thinking done, or make a mix. This podcast was made in one of those moments. I did my best to fit a balance of sounds that I play in my sets from bouncy to dark, so it's a decent representation of what you might hear in one of my DJ sets." - Ambivalent
#025 in the Wild City series is raw, heavy, and doesn't once consider taking things lightly. The Berlin based producer has released a steady stream of underground techno records over the years; they're as deep and minimal as they come and despite all those gloriously manipulated samples, there's nothing big room about them. They're basically complete murder on the dancefloor.
Ambivalent's knack for simplicity and musicality is a huge part of what makes his production so enjoyable. Based on this mix, it seems that his DJ mixes employ a similarly effective approach - an ever evolving, dynamic and exciting producer that we're more than excited to see grace Indian shores.
http://soundcloud.com/thewildcity/wild-city-025-ambivalentDirect Download: Wild City #025 - Ambivalent
You can catch him play at the following two dates with Jalebee Cartel's Ash Roy in support:
blueFROG, New Delhi - 04 May
blueFROG, Mumbai - 05 May
*Feel free to share and blog this mix, but please reference this page*
Tags
Join Our Mailing List