Wild City 022 & 023: Coma & Daniel Haaksman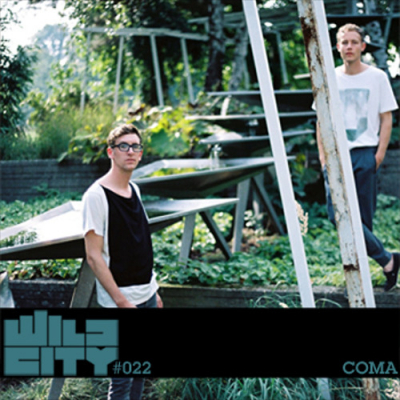 23 April 2012
So, India Goes 3D kicked of last week and carries on into New Delhi territory this weekend. Are you as excited about it as us?
You should be. Not only is it featuring performances from the likes of Ada, Daniel Haaksman, Coma, BLOT and Jitter (just to name a few), it'll also feature workshops from leading companies such as SoundCloud and specially crafted '3D performances'.
As a little treat we're doing a first here on Wild City. We've decided to release not 1 but 2 mixes from 2 of the featured artists back to back. Wild City 022 and 023 come from global bass ambassador Daniel Haaksman and Kompakt signed Coma.
Everything you need is below:
Wild City #022 - Coma:
"Coma are new rave and old-school techno. 80s pop and 2k-modernity in a deep hug"
Coma is the production duo of Marius Bubat and Georg Conrad. They combine pop, rave, techno and rock in a very unique, subtle and elegant way.
Their debut 12" on Firm (Kompakt) is still heavily play-listed by the likes of Tobias Thomas, Sascha Funke and Superpitcher whilst on stage the duo perform as a live act breaking the barriers between club culture and live music. This is an act you do not want to miss!
Here's a taster of what to expect:
http://soundcloud.com/thewildcity/wild-city-022-comaDirect Download: Wild City #022 - Coma
Wild City #023 - Daniel Haaksman:
Inspired by the releases initially put out on his 'Man Recordings' imprint, Daniel kicked off his career as a recording artist, with his ""Who's Afraid Of Rio?"" EP in 2008.
Following a vast array of further releases he went on to produce floor smashing remixes for artists such as Gotan Project, Phenomenal Handclap Band, Beataucue, Acid Washed, The Glimmers, Schlachthofbronx, Féloche and Edu K amongst others.
In 2011 he released his debut album "Rambazamba" to critical acclaim followed a year later with his aptly titled remix album ""More Rambazamba". During all these years, Haaksman travelled the world as a DJ playing a club friendly mix of baile funk, kuduro, raved-up samba, 3ball, ghetto house, and UK funky. All in a stark contrast to the rigid and minimalist sound Berlin DJs usually are known for.
One thing is for sure. Daniel Haaksman is a Berliner who simply knows no musical rules except one: A DJ has to rock the party:
http://soundcloud.com/thewildcity/wild-city-023-daniel-haaksmanDirect Download: Wild City #023 - Daniel Haaksman
No tracklist for either (as it's more fun that way)
*Feel free to share and blog these mixes, but please reference this page*
Tags
Join Our Mailing List