Wild City 016: OX7GEN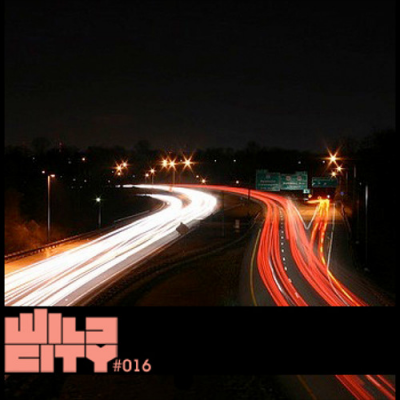 20 February 2012
"There's no innate skill involved in quality drum and bass production beyond a surge of all nighters and dying city lights." says Mumbai based producer and DJ, OX7GEN. Self taught in the studio and now quickly gaining a reputation as the rising star of Indian drum and bass OX7GEN a.k.a Aditya Ashok is surely one to watch in 2012.
In a career spanning just over a year, this self-proclaimed drum and bass newbie has been pushing the boundaries tirelessly. Suffice to say the effortless skill and insatiable appetite for glitch has paid off as he's managed to garner himself an impressive following in only a few short months of live meddling. The latter half of 2011 saw Ashok play his first couple of gigs in Mumbai and also close Bacardi NH7 Weekender's Dub Station stage.
Throughout this mix, regardless of what genre is being explored, OX7GEN's love of drum-heavy percussion and thick rhythms is a constant. Textured by sharp, crunchy beats and mutating into a hard and sloppy sonic experience, it results in a listen that is quite possibly without a single dull moment.
"Usually I like to begin my sets with some very ambient yet upbeat tracks that are exploding with melody, something to get you connected with the emotions that I felt when I first heard liquid. For the Wild City mix I decided to keep that vibe for a lot longer than I usually do before moving on to something more intense. It's a logical progression that I follow with every set I make. Just when you think you're too tired to go on, you find yourself in a 140 BPM circus that I usually end my sets with." - OX7GEN
Hear and download the mix below, and be sure to catch OX7GEN live at blueFROG Mumbai on Wednesday 29 February. More information on that show can be found here
http://soundcloud.com/thewildcity/wild-city-016-ox7genDirect Download: Wild City #016 - OX7GEN
Tracklisting:
Listening to Burial (Cinematic Remix)- Context MC ft. Slof Man
Liquid Essence - Willem De Roo
Before You Notice Her - Breakshift
Sarajevo (Hosta Remix)- Loz Contreras
Morning Walk - Willem De Roo
Spotlight - Logistics
Broken Dreams - Lenzman
Long Distance - Fred V
Aurora - Cinkoz
Reconnect - OX7GEN
Open Your Eyes (Marky & Bungle Remix) - Snow Patrol
Quark (Glory Days Gift) - Genetic Bros
High Time - Hectix
Timewarp - Sub Focus
Music Rollers - Feed Me & Kill The Noise
Bass Down Low (Proper Villains Remix) - The Cataracts
Feel Me - Abdomen Burst
Kaleidoscope (Reuce Remix) - Logistics
Flashback (Millions Like Us Remix) - Calvin Harris
I Feel For You - Ajapai & Last Japan
*Feel free to share and blog this mix, but please reference this page*
Tags
Join Our Mailing List