Wild City 011: Teddy Boy Kill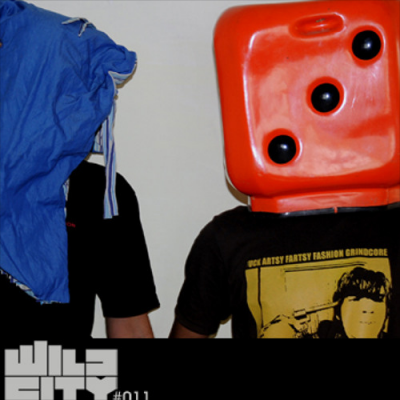 5 December 2011
Teddy Boy Kill is a self confessed technologic "beat punk" consisting of Ashhar Farooqui, Samrat Bee, and recently added drummer Akshat Nauriyal. Otherwise known as Toymob, Audio Pervert and Tahska.
Forget everything you know about Indian electronica. "Rising out of the usual clutter and clam of electronic music in India", Teddy Boy Kill has forced itself to develop an edgy, moody and distinctly solid sound. An electronic-based rock/techno/electro band from New Delhi, Teddy Boy Kill make a mark with their raucous live shows and high-energy music that draws comparisons to !!!, LCD Soundsystem, Justice, Walls and even Massive Attack at times. Yup, I said it.
Their music pulls towards many conflicting and opposing genres with an industrial sound that is seamlessly and disjointedly interwoven with confrontational lyrics. There is a profound quality about this partnership (especially when watching live) that gives their music a very distinctive heart and depth. Proud to be independent of any record label and giving away all their music for free via their soundcloud, Teddy Boy Kill have released one full length LP in the shape of The Exit Plan and numerous singles to date.
"A clear message to the various 'beatporting' DJs and star acts of electro muzak. Go ! fuck yourself ! For once, make a tune or try and score music that lasts. We do not give a shit about your Ableton skills or your Euro Fag Festival in Goa nor the vapid bourgeois 'malhaar'!" - Teddy Boy KIll
For Wild City #011 Teddy Boy Kill have gone and created something completely unique. Rather than following the "brief" of putting together a mix they've produced a track exclusively for Wild City ad TBK fans across the country.

Aptly named FuckZION the 7 minute track is almost impossible to pin down. Wildly jumping from techno to synth pop to electro and even hints of skwee, it perfectly shows off not only the musical inspirations of the band but also the direction of the band we're hoping to hear a lot from in the future. A snap shot of an act in transition, making bold strides in the right direction.

Listen and download below:
http://soundcloud.com/thewildcity/wild-city-011-tbk-presentsDirect Download: Wild City #011 - TBK Presents: FuckZION
Teddy Boy Kill Links:
TBK - Soundcloud
Audio Pervert - Soundcloud
TBK - Bandcamp
Audio Pervert - Official FM

Here's a live/travelogue TBK did last year:

http://youtu.be/Sb9oobx1fdA
To find out when Teddy Boy Kill are next playing in a city near you, keep an eye on our events page here.
Those in Bangalore will be able to catch them curate their own "Synthfest" this NYE at Counter Culture with guest performances from Sulk Station and Bicycle Days.
*Feel free to share and blog this mix, but please reference this page*
Tags
Join Our Mailing List