Wild City 007: D-Nox & Beckers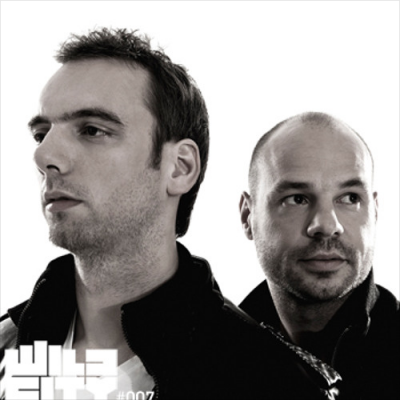 17 October 2011
Born out of a shared vision of musical inspiration, the duo of D-Nox & Beckers has, over the last 6 years, firmly entrenched itself into the landscape of the worldwide electronic community.
With more than a quarter century of combined DJing and producing experience between them, Christian "D-Nox" Wedekind and Frank "Beckers" effectively merge a seasoned musical grounding with a dynamic creative spark that never fails in its ability to adapt to the ever changing vista of electronic dance music.
In the time since their debut release saw the light of day in late 2004, the emergence of D-Nox & Beckers has been nothing short of astounding. Their 2007 album Left Behind on the Electribe imprint was met with critical acclaim and led to a heavy worldwide touring schedule with constant appearances in thriving musical centers across the globe.
This weekend Christian "D-Nox" Wedekind and Frank "Beckers" are heading over to India to play shows in Hyderabad, Delhi and Mumbai as part of a tour organised by Qilla Records & 8 Bit. Alongside this they'll be running a workshop in Delhi and Mumbai teaching keen musicians the art of production, mastering and music business. Info here
In celebration of their first ever visit to the country they've very kindly put together Wild City 007. A cohesive and vibrant mix that navigates house, techno and more over the course of an hour - it's a treat.
Aside from this, we're running a very special competition giving away a signed copy of SWARM EP, yet to be released on Qilla Records as well as a pair of tickets to the masterclass/workshop to a winner in both Delhi and Mumbai.
Simply send us an email with your name, phone number and choice of city through to info@thewildcity.com with D-Nox & Beckers Comp written in the subject line. We'll be picking a winner at random at the end of the week.
http://soundcloud.com/thewildcity/wild-city-007-d-nox-beckers
Direct Download: Wild City #007 - D-Nox & Beckers
For more info on the masterclass and D-Nox & Beckers shows head over to our events page here
*Feel free to share and blog this mix, but please reference this page*
Tags
Join Our Mailing List