Wild City 004: B.R.E.E.D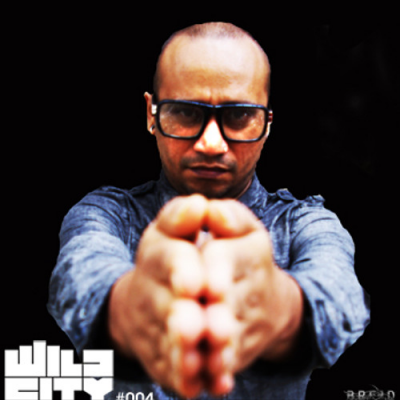 1 September 2011
Following his interview with us last week and the launch of his debut EP Incu-Bass, we're thrilled to have B.R.E.E.D follow this up with an exclusive mix for WIld City.
Incu-Bass EP is the heaviest project to come out of the B.R.E.E.D camp this year, following his Top 10 Beatport success in January of 2010. The debut EP is the initial release of B.R.E.E.D's upcoming stream of releases following through until early 2012.
With support from the likes of Calvertron, Starkey, Freq Nasty, Reid Speed, Modestep and many more B.R.E.E.D promises to continue to be one of the most sort-after producers in India, while slowly penetrating his way into bass scenes the world over.
Are you ready? - *Not for the faint hearted*
http://soundcloud.com/thewildcity/wild-city-004-b-r-e-e-d
Direct Download: Wild City #004 - B.R.E.E.D
Tracklisting:
B.R.E.E.D Intro Feat. Delhi Sultanate
The World - Emalkay Feat Lena Cullen (Teebee Remix)
Bass Monster - ReidSpeed & Fs (Calvertron Remix)
Heavy Ammunition - Dirt Monkey
Guttersnipe - B.R.E.E.D
Bon Merdefiyah For Ravers - Freq Nasty
Up Side Down - Bassnectar
Khandit Nayaka - Nucleya (B.R.E.E.D Remix)
Low Rider - B.R.E.E.D
Where's My Money? - Caspa (Munchi Remix)
Reploid - Excision & Downlink (Neon Steve Remix)
Game Over - Rednek (Calvertron Remix)
Wicked Story - B.R.E.E.D
Crossing - Juakali (B.R.E.E.D Remix)
Scheme Of Strings - B.R.E.E.D
Filth Fighter - Dubwarz
Beatdown - Jumpshot
Game time - Zomboy
For more on B.R.E.E.D, check out our interview with him over here. You can also find out about upcoming B.R.E.E.D shows here
*Feel free to share and blog this mix, but please reference this page*
Tags
Join Our Mailing List