Wild City #204: Sleepy Insomniac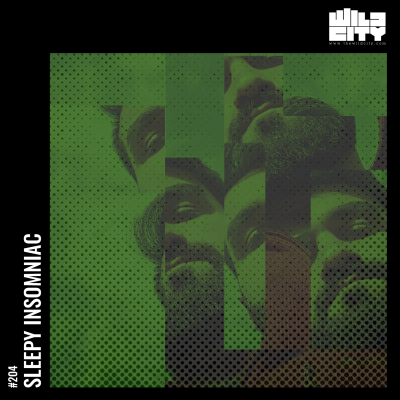 26 April 2021
boxout.fm-regular Jaskaran Rana aka Sleepy Insomniac is known to take to the internet radio every month for his show 'Lucid Dreams', inviting the listeners into a psychedelic trip through guises of dance music. The New Delhi-based selector attempts the same on his Wild City mix, kicking things off with the abstract textures of Australian and Canadian electronica forces Roza Terenzi and D. Tiffany with their recent track 'Melting Ladies'.
The mix latches on to the intensifying assault of percussions as they reach the frenzy of breaks on Adam Pits' 'Variation 2', before the pulsating basslines of acid and inspired genres begin to take charge onwards from '2 The Dawn' by Eoin DJ. While mid-way, Russian act Maruwa's 'Mercurial Edge' offers a brief respite from the engulfing energy of the previous selections, Jaskaran begins the crescendo of intensity yet again, consolidating his most disjointed selections for the listeners who brave to stay on till the end.
Consequently, Jaskaran's Wild City mix is a rollercoaster of dance music's undercuts and fresh takes by popular acts, peaking and trailing to exciting heights of intensity and passing through different styles without losing its focus.
"A mix of sounds I've been drawn to lately. Been digging lot's of breaks, electro and trance recently and this mix showcases some of my favourite producers in these spectrums of electronic music." – Sleepy Insomniac
Listen to the mix below:
Tracklisting
Roza Terenzi & D.Tiffany - Melting Ladies
iota & Ménage - Kissed by the Spiral
Perko - Connection
Adam Pits - Variation 2
Eoin DJ - 2 The Dawn (Dub)
Bliss Inc. - Pangaea
DJN4 - Mind Expander XS
Sansibar - Absence Of Being
Arctor - Repulsion
Maruwa - Mercurial Edge
Fantastic Man - I Don't Wanna Wait
Sam Brickel - All I Know Now
LOIF - Digiburra
Underground City Loop - Suburban Skyrail
Louis Marlo - Earchin' For Paradise (ft Sam Brickel)
Tags
Join Our Mailing List