Wild City #198: Masrani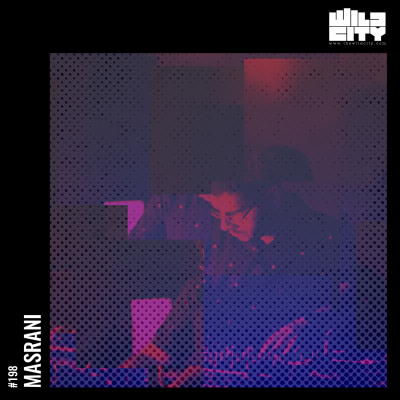 19 October 2020
Over his 5 years in Bath, primarily as a student, Saumya Masrani, who chose his last name as his moniker, involved himself in his immediate British electronic music scene, becoming the resident DJ for local promoters Origin Sounds. Subsequently, the Mumbai-born UK-based talent found the opportunity to open for the likes of Scuba, Or:la and DJ Stingray as JUKEBOXX, and later followed the trail to his hometown with support slots for Cinnaman and Lilly Palmer.
All the nights of partying seeped into his work as a DJ and earlier this year he showcased the same as a producer with the release of his dark dance track 'Growling Hunter'. Bringing the same musical knowledge rooted in the British-scene to his Wild City mix, Masrani starts at the disjointed fringes of house and techno and quickly edges into leftfield bass and jungle.
There is a pre-headline slot sensibility to the selections which balance atmosphere, with the likes of rRoxymore and Kosh, against energy, through numbers by Cain and Bolam. The presence of tribal and hip-hop inflexions keeps the palette varied and the interest intact while the intensity of a full-blown simmers under the surface of the mix.
"A collection of tunes that are dark and complex, yet beautiful." – Masrani
Listen to Masrani's Wild City mix below and head to his Facebook for future updates.
Direct Download Wild City #198: Masrani // Listen on Mixcloud
Tracklisting
rRoxymore - Energy Point
Lurka - Ritual Dingers
Pugilist - Portal
JCKSN - Come Again
Boikafé - Tambour Whistle
DJ Mellow Feat. Magugu - Run Dem (Famous eno Remix)
Zaliva-D - Cold Diva
Ouanounou - Matouka
Bailey Ibbs - Fairo
Cain - Vayu
Kosh - Damn Frogs
Bolam - Break Yo' self
D.Tiffany - Global Utility
Bakey X Javen - Ace of Hearts (Breaka Remix)
Kilig - VHS Flex
Tags
Join Our Mailing List