Wild City #197: Nayana IZ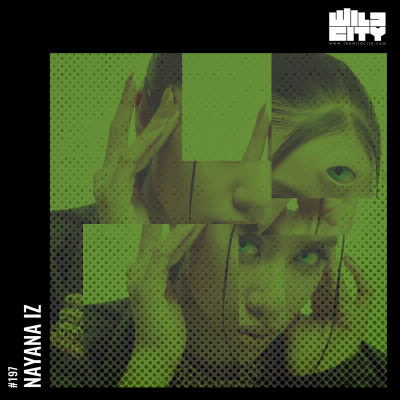 2 October 2020
Punjab and Manipur-origin North Londoner Nayana IZ's (pronounced "eyes", after her first name which means eyes in Hindi) trajectory as a solo artist has been nothing short of meteoric. Releasing her debut single 'how we do' just at the turn of the year, the rapper, model and multi-instrumentalist dropped a steady drip of singles running up to her EP 'Smoke & Fly' and has already found her verses resounded within campaigns for Adidas and soundtrack for FIFA 2021. The driving force behind it all has been the one fresh unique spice that she adds to her deep-seated love for hip-hop.
Take for instance, her single 'how we do' with its the off-kilter psychedelic breakdown punctuating the spitfire verses, or her Wild City mix which traces a wide variety of modern hip-hop before diverging into its offshoot dance styles and then bringing it back.
Brushing by Nigerian artist Odunsi's track 'Body Count', Nayana explores the sonics of the likes of Freddie Gibbs and Lupe Fiasco before bringing the mix to her current base, throwing works like a morphed grime track by Blay Vision and the pumping hip-hop of Biig Piig, Nayana's collective-mate at Nine 8. The second half of the mix ventures out into hints of breakbeat, indie guitar works of Vassers' 'Valerians' and the dancefloor rhythms of Wilfred Giroux's 'Stronger' before concluding it all with her track 'WOT'. The complete journey offers a great attempt of presenting a comprehensive view of hip-hop as it stands right now without relying too much on the obvious player but rather the envelope-pushing non-radicals. Without ever leaving the draw of the genre, Nayana keeps things interesting by gradually evolving the sonics and intermittently cleansing the palette with something totally unexpected.
"This mix contains songs from my early teens that developed the love I have for the music I make today. This one's for my sisters. Healing sounds for the soul. Listen in your room and have a party by yourself." – Nayana IZ
Listen to Nayana IZ's Wild City mix below and head to her Facebook for more information.
Direct Download Wild City #197: Nayana IZ // Listen on Mixcloud
Tracklisting
Rock Thy Boat – Ernie BB
Body Count – Odunsi
Dont Be Mad At Me – Freddie Gibbs
Rapid Fire – Santi
Paris Tokyo Remix – Pharrell, Lupe Fiasco, Sarah Green
I Gotcha – Lupe Fiasco
Switch – Biig Piig
Flower Country – Bone Slim, Dropped Milk
Biggtime – Hermz4k
Fully Involved – Blay Vision
Dope House – Freddie Gibbs, Kaytranada
Porsche – Lil Holy Prada
Sorrows – Kish
Valerians – Vasser
Shut the Door – Todd Edwards
Hit Then Run – Kwollem
Brakes – P-rallel, Finn Foxell
Us – Angel Gabriel
Hit the Block – Pa Sileu
Creepin' While Ya Sleepin – Tommy Wright
Heidi – Keyah Blu
She Think – Buddy
Culture 4 17 – Louis Culture
Stronger – Wilfred Giroux
Vibes – Lorenzorsv
WOT – Nayana IZ
Tags
Join Our Mailing List