Wild City #194: Derain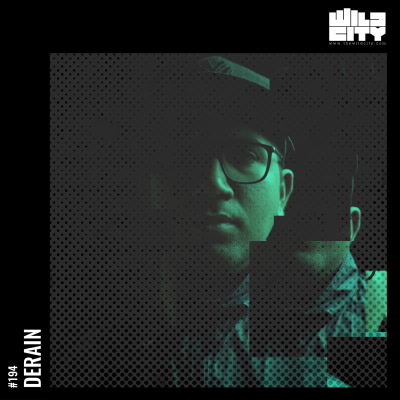 26 June 2020
Not a lot of mixes can leave a lump in your throat – less so, within a minute of them. Enter Derain's mix for Wild City, which picks at fresh wounds of our collective consciousness with the opening echoes of Aamir Aziz's poem 'Sab Yaad Rakha Jayega'. The quintessential verses gained their importance through the poignancy with which they encapsulate all the emotions and tragedies surrounding protests against the discriminatory Citizen Amendment Act and the unjust retaliation they received which shook the nation at the start of the year. Derain adds just enough spacious harmony to augment that poignancy and remind us with great impact that justice is still missing and the perpetrators of injustice are yet to answer for their actions.
How then would you follow an opening like this with music? Fortunately, Derain's own music carries just enough ambient chaos to respectfully carry Aziz's anguish forward, disintegrating the verses into their abstract emotions and mood which he then connects all the way to New Zealand teen Takunda Muzondiwa's speech 'Dear Racism'.
Ankit Chugh, the producer and the co-founder of New Delhi-based label and management TAABIIR, donned the moniker Derain to put an end to his ever-profound explorations as Cubewano, Talk In Math and Karv. Throughout his journey as an artist, Chugh has never lost the ability to cue the listener for introspection into darker corners of our beings.
With his Wild City mix, Derain makes us sit with our recent memories of paralysing pain and empathy, while offering catharsis to bear it with by recontextualizing numbers by the likes of Nicholas Jaar, Kareem Lotfy, New Delhi-based artist FILM and lesser-known gems like Imka, and makes them fit the solemn mood of the mix.
"The intent of this mix came from a desire to feel everything. There is a lot of negativity around us and instead of running away from it and or shunning it, I wanted to embrace it. It is very important to realize the power of music and how it can unite us. At no cost, we must forget what has happened, and while maybe right now we can't do much about it due to this pandemic, we must recuperate and gather our thoughts together – because this preparation will help us fight the battles that lie ahead." – Derain
Listen to the mix below and head to Derain's artist profile for more information.
Direct Download Wild City #194: Derain // Listen on Mixcloud
Track Listing
Aamir Aziz – Sab Yaad Rakha Jayega (Derain Edit)
Derain – Away
Eric Kuehnl –Mod 07.20.17 (Derain Edit)
Kareem Loft – Fr3sh
Leif – Myrtus
Jonny Nash & Suzanne Kraft – Photo With Grey Sky, White Clouds
Nikita Quasim – The Way I Felt Today
Nicolas Jaar – Menysid
Susumu Yokota – Azukiro No Kaori
FILM – Intro
Imka – Consolidation
Derain – Cry
Takunda Muzondiwa – Dear Racism
Motion Graphics – Brass Mechanics
Barker – Look How Hard I've Tried (Derain Edit)
IO – Reject The Order Of CreationImka – Understand (Derain Edit)
Tags
Join Our Mailing List