Wild City #187: Digging In India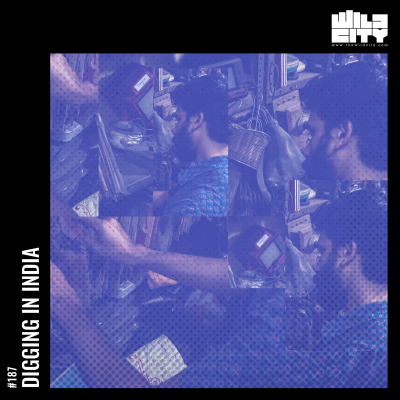 20 February 2020
New Delhi's Nishant Mittal is a man of many hats: a sound artist working under the moniker PILLS, a vintage enthusiast and an ardent purveyor of India's overlooked musical heritage in styles like psychedelia, funk, rock n' roll and disco, which he is known to showcase through his role as a selector, radio host and vinyl-digging patron under the alias "Digging In India".
His love for the old and the undercuts defines his Wild City mix, which arrives wrapped up in all its vintage glory, cutting through with the characteristic distortion of old records and tied together with a theme of thrill and rousing villainy handpicked from 70s and 80s' Indian cinema. Even within this singular mix, Mittal demonstrates the range Bollywood soundtracks covered, showcasing compositions that were a melting pot of driving guitar riffs, blaring big bands, sweeping string orchestras, latin percussion, Mariachi-style stand-offs and spaghetti-western themes – all approached with the very Indian outlook.
The selection doesn't solely serve the aim of proving India's musical heritage or Mittal's know-how as an avid crate-digger – those qualities shine through inherently in a Digging In India mix – but there is a natural musicality to its flow. Much like the celluloid stories these instrumentals served, the mix follows a structured narrative that descends into chaos before its ultimate redemption, progressively whirring out into the most leftfield efforts from the likes of R.D. Burman, S.D. Burman, Kalyanji-Anandi and Bappi Lahiri.
"Some of my favourite theme/incidental/cabaret/freak out tunes from 70s-80s Indian motion pictures." - Digging In India
Listen to the mix below:
Direct Download Wild City #187: Digging In India // Head here for Mixcloud
Tags
Join Our Mailing List