Wild City #186: Lacuna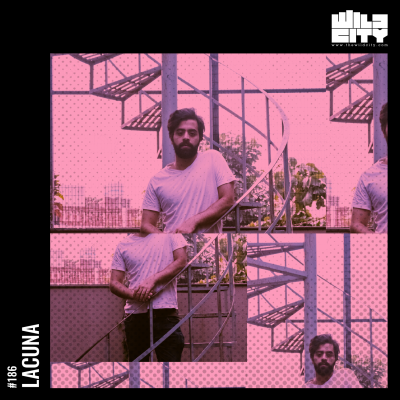 30 January 2020
Over the years, we've hosted plenty of wonderful mixes on Wild City. Some of the sets stood out for being unpredictable, for playing with our emotions and getting a rise out of us; some were remarkable at maintaining a certain mood and atmosphere, without getting boring or monotonous. With some sets, we realised the trick lay in exposing previously unheard, underrated gems; with some, we fell in love because they played our favourite tracks; others wooed us with their narratives, their stories, or just by the sheer display of skills.
With our latest mix for Wild City compiled by guitarist and producer Mihir Raina aka Lacuna, there's no one particular reason it stands out. Instead, it's a mix and match of all of the above, or none. His collage of tracks throws unexpected benders at listeners, while maintaining a certain ambience; and it offers up some seriously underrated, lesser heard gems, but interspersed with tracks from veterans like Flying Lotus, Herbie Hancock, Mr Carmack or Dorian Concept. And that's what's so remarkable about the mix – it doesn't cater to any preconceived notions or parameters for a set and emerges, instead, as a homage to experimental hip-hop and beats from the past decade.
In spite of traversing alternative hip-hop, beats and bass music, we can see why a dynamic mix like this, arranged in the largely fractal, unconventional manner as Lacuna has, would not be doing the rounds at popular club nights – it's not exactly designed for a switch-off-your-brain sort of dancefloor experience. Instead, from the dreamy, tribal build up shaped by Kutmah, to the halfway diversion into halftime bass, we can sense Lacuna earnestly urging his listeners to pay attention to the track selections, and to learn and consume this glimpse he offers into the swirling, glitching and raging world of contemporary beatmakers.
However, just because the mix is earnest in its aim to educate its listeners doesn't mean it will be deterring anyone from bopping their heads or bouncing to it (or even brandishing some unfortunate gun-fingers). On the contrary, the mix is nothing if not bounce-worthy – just as you'd expect from track selections so heavily laden with 808s.
"This mix is all about alternative hip hop and experimental beat music from the last decade (except for one Herbie Hancock tune). Organic sounds, tribal percussion, intricate sound design and experimental goodness being carried by the wave of fresh beat music and bass culture." - Lacuna
Listen to the mix below:
Direct Download Wild City #186: Lacuna
Tracklist:
Kutmah – Bury me by the river
Lacuna – Untitled
Jonwayne – Sushi for brain
Aztec X LSV – Hot Wheels
Mono/Poly – Fuckin real
Hapa – Sandman
Flying Lotus – Coronus the terminator
Iskeletor – Gossamer Web
Herbie Hancock – Kebero Part 1
Noer the Boy – Femmefatale
Dorian Concept – Toothbrush
Dabow X Styn – Still alive
Dr Derg – Vol 70
Kratos Himself – Like me ( Vorace's Second Remix)
Halogenix – Wolf
Jon1st $ Shield – Fat Boys Flip
Balatron – Straight Thuggin
Ivy Lab – Two by two
Mr Carmack – Time Travel
Lacuna – Wayament
Tsuruda – Punjabi $lang
Mono/Poly – Teach you all a lesson
DIBIA$E – protonz
Ras G – Culture riddim
Captain Murphy – Mighty Morphin Foreskin
No puls – Ooobahting w Aztek
Tsuruda – DC Boiz
XXYYXX – What we want
Lapalux – FK YW
Eprom – Centre of the sun
G Jones – Dream fatigue
Tags
Join Our Mailing List