Wild City #180: Ishaan (Okedo)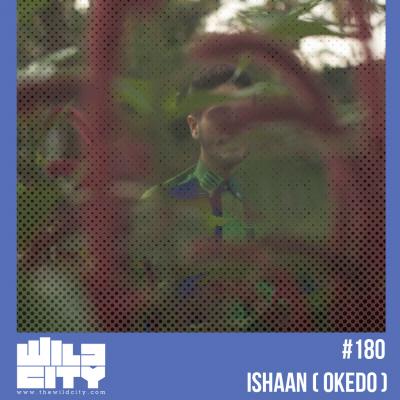 4 September 2019
Wild City's latest mix by Ishaan Gandhi, one half of Okedo, sets itself apart by inadvertently tracing, almost with an academic lens, the development of dance music.
Presenting selections rooted in Brazillian music and Afrobeat in the first half, Ishaan gives insight into the influences that inform his ability to create percussive ambience. It's the ability to translate off-centric rhythms to electronic music that has meteorically propelled the fresh duo (though Ishaan himself spent years in the Indian music scene as a session drummer) on to everyone's radar.
Using a unique mixing style to deliver the mix's narrative, Ishaan disintegrates the straggling rhythms of Cadenza and Airto Moreira till they transform into the hip-hop beats of Clever Austin and Frits Wentink. Not stopping there, the drum breaks tighten up till we find ourselves listening to four-on-the-floor techno and house – having taken the listener on a bewitching journey from music developed through tribal traditions to club-friendly sounds.
"With this mix, I wanted to explore ways of linking all the different stuff I've been into over the past few months. In an attempt to start practicing the drums more, I've been trying to listen to music that inspires me, a lot of Brazlian and Afrobeat music and an unhealthy amount of Airto Moreira. " - Ishaan
Listen to the mix below or check it out on Mixcloud here.
Direct Download Wild City #180: Ishaan (Okedo)
Words: Amaan Khan
Tracklist
Marcos Valle - Nao Tem Nada Nao
Airto Moreira - Xibaba
Cadenza - Namaste
Max Graef - Jazz 104
Al Dobson Jr - Grenada Special
Clever Austin - Catapult
Pinty - City Limits
Pitto - You
Frits Wentink - Glints
Snacks - Easy
Shaun Escoferry - Days Like This
Infinite Boys Feat Coco - Teka Teka
Vaskular feat Valesuchi - Black Jesus
Mallard - Verte
Tags
Join Our Mailing List