Wild City #179: Komorebi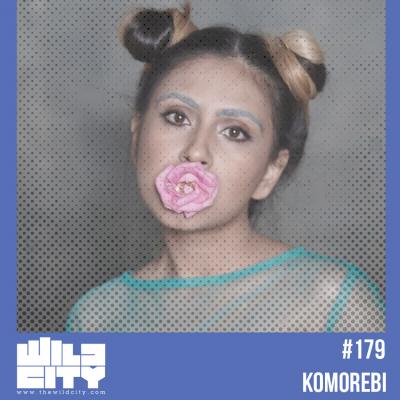 22 August 2019
The influence of Japanese culture is something Tarana Marwah has kept at the forefront since the dawning of her moniker Komorebi – naming her act after the Japanese word for 'sunlight that filters through tree leaves' in 2015. Four years on, Marwah is one of the leading figures amongst the emerging talent of India's underground music.
Her amalgamation of downtempo electronica and jazz-infused R&B has gone from strength to strength propelled by Marwah's distinctive and unabashed individuality – a feature which filters through in everything she does. Her latest mix for Wild City is no exception.
Unique in its own right, the mix is entirely based on anime and video game soundtracks. Utilising soundtracks from some of the most popular titles like Naruto, The Legend of Zelda, Halo, Far Cry, Inuyasha and Death Note, the short 24-minute-long curation is a trip down memory lane, tugging at obscure memories of music that we consumed in our youth (or, of course, adulthood) through passive listening. Serving beyond its intended purpose, the mix also works as a varied playlist showcasing some of the most stellar work from video games and anime culture – treading through a whole spectrum of genres, from the ambient 'Impossible Worlds' from Mountain Valley and dark textures of 'On The Precipice Of Defeat' from Bleach, to the rousing Halo 3 track 'Zealous Champion' and the inherent coolness of Samurai Champloo's opening track by Nujabes.
"This mix is super nostalgic for me, it encompasses my inner weeb-geek. I know that whoever listens and understands the context will give me a silent nod, and will perhaps remember their own time playing video games and watching anime. What I listen to on a regular basis is very different. This is far more personal and, for lack of a better word, odd." - Komorebi
Listen to the mix below or check it out on Mixcloud here.
Direct Download Wild City #179: Komorebi
Words: Amaan Khan
Tracklist
The Legend of Zelda - Koji Kondo
The Girl in Byakkoya (Paprika OST) - Susumu Hirasawa
Impossible Worlds (Monument Valley) - Todd Baker
On the Precipice of Defeat (Bleach OST) - Shiro Sagisu
Lights Theme Remix (Death Note OST) - RUDE
Kagome and Inuyasha (Inuyasha OST) - Kaoru Wada
Girei (Pain's Theme) Remix - Naruto Shippuden
Zealous Champion (Halo OST) - Paul Lipson, Lennie Moore, Tom Salta, Brian Trifon and Brian Lee White
Far Cry 3 (Main Theme) - Brian Tyler
Voodoo Sorcerer (Rayman 3 Hoodlum Havoc OST) - Plume and Fred Leonard
BattleCry (Samurai Champloo Opening) - Nujabes
Tags
Join Our Mailing List