Wild City #177: DJ Champion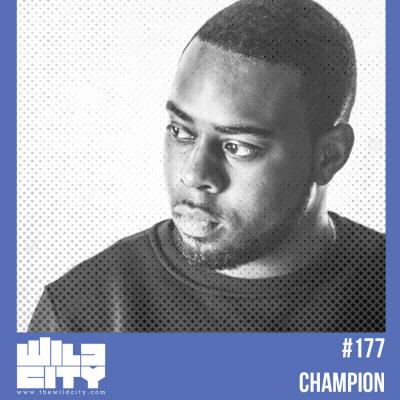 26 July 2019
It's no enigma why heavyweights like Four Tet and Ben UFO count themselves as fans of East London DJ and producer DJ Champion. The Formula Records head honcho exhibits the unfaltering ability to be any party's highlight every time he steps behind the decks.
"It's just about the sickest tunes we can play out and put out", declared Champion as the vision behind his label – a platform that has (pardon the pun) championed the likes of Flava D and Zed Bias – in an interview with London's fabric nightclub. The same vision drives this 31-minutes-long mix ahead of his India tour in August. Champion wastes no time on anything esoteric, too hard-hitting or too mellow. The selections serve the sole purpose of imparting fun.
The same is reflected in the tracklist below, as Champion manages to squeeze a huge chunk of his own productions along with undercuts by the likes of Mind Of A Dragon and Wittyboy, within this short mix.
"Really excited to play in India. One of the places I've always wanted to visit. So being able to do that because of my music means a lot." – DJ Champion
DJ Champion performs in New Delhi, Mumbai and Bangalore between August 8-10. For more details, head here.
Listen to the mix below:
Direct Download Wild City #177: DJ Champion
Tracklist:
Champion - Untitled
Mind Of A Dragon - Wheel Up VIP
Champion x Serious - Woah
Champion x MOAD - Runaway ft Daliya
Champion - Weekend ft Prima
Champion x TQD - Diva
Champion - Lights Out ft Prima
Champion - Amaterasu pt 2
Distinkt - Champion
Da Beatfreakz - Take Over (Champion Remix)
Royal-T - Don't You Know VIP
Champion - Sicka Mode
Wittyboy - Narcos
Champion - Keep Jumpin
Champion x Royal-T - Untitled
Raw Vybez - DPMO (Remix)
Champion x DJ Q - Turn Up The Bass
Champion x Jack Junior - Untitled
Champion - Run Dat
Champion - Amaterasu
Tags
Join Our Mailing List