Wild City #172: Masta Justy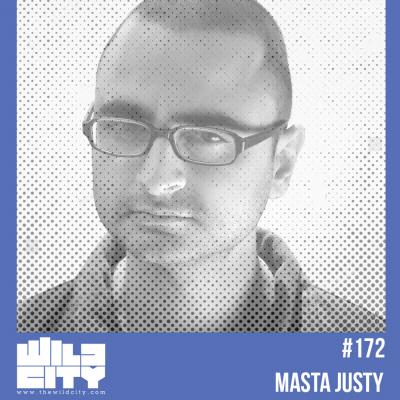 8 May 2019
As one of the co-founders of India's first DJ collective and music agency Bhavishyavani Future Soundz, Jatin Vidyarthi aka Masta Justy has not just been an ever-present force in India's club scene but also helped cultivate the same through the collective's work across the country.
Founded by Masta Justy, Mr T, Insat, Kunal Rawat and DJ Bhai Saab in the late 90s over the shared love of raves, mixtapes and Asian underground, BFS curated events featuring d'n'b, ambient and jungle at a time when commercial venues only played Bollywood and psytrance. Through the 20 years of the collective's existence, Jatin has branched out in radical directions – from giving a 48-hour performance at Manchester's Museum of Science and Industry, to live-scoring Franz Osten's 1929 silent film 'A Throw Of Dice' – while continuing to perform on global stages.
Naturally, the experience manifests tangibly in his mix for Wild City. Jatin's thoroughly tested knowledge of what works and what doesn't reflects in his filler-less selections which feature only the most club-effective bangers from prominent house-heads like Joy Orbison, Sbtrkt and Martyn. Masta Justy curates with the sole aim of getting the listener's body to move and supplements it with the effortless mixing skills of a master at work – constructing a set that is as educational as it is entertaining.
"A mix with some of my favourite tracks. A party mix for the hot season." – Masta Justy
Masta Justy will be playing at Bhavishyavani Future Soundz's 20th anniversary celebrations at Mumbai's Famous Studios on May 11. For more details and tickets, head here.
Listen to the mix below:
Direct Download Wild City #172: Masta Justy
Tracklist:
Gardland - Ride with me
Untitled
Sbtrkt - Wildfire (Object Remix)
Sbtrkt - Jamlock
Carl Finlow - Islands
Joy Orbison - Bb
Martyn - Like That
Seb Wildblood - Grab the Wheel
Legowelt - Blue Austral Techno
Actress - IWAAD
Joy O - Sin Palta
Tags
Join Our Mailing List