Wild City #171: Mero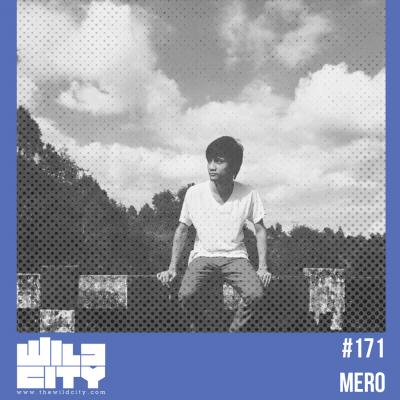 24 April 2019
With the bulk of electronic producers and DJs focusing their efforts on creating energetic dance floor-oriented sounds, Gillian Kharshiing aka Mero's adherence to mellower textures makes his latest mix for Wild City stand out.
He peppers the largely downtempo mix with bursts of progressive house which creates an engaging contrast. Following mellifluous numbers like Lane 8's remix of RÜFÜS DU SOL's 'Innerbloom' with the more hard hitting 'Lisse' by KAASI, and then softening things again with Chrisitian Löffler's 'Haul', Mero keeps the intensity rising and receding like tidal waves throughout his mix.
The Shillong-born producer started making music 3 years ago while studying sound engineering in Dublin, where he also performed as part of live electronic collective Modem. His rawness and youthfulness as a DJ is reflected in his mix as he fearlessly and drastically shifts tempos - focusing more on curating atmospheric selections instead of showcasing dexterity. The fact that his original track 'Trail' from his debut EP 'Cumulus' blends so seamlessly without paling in comparison to the bigger names in the tracklist, is a testament to the skills he has developed over his 3-year long career.
"This is an hour long mix of organic drum sounds, warm analog synth sounds, melodic elements and vocal chops from artists who influenced, inspired and made me who I am today." - Mero
Listen to Mero's mix below:
Direct Download Wild City #171: Mero
Tracklist:
Kidkanevil - Inakunaru ft. Phasma (Bonobo Reshuffle)
Maribou State - Turnmills
Jamie xx - All Under One Roof Raving
Percussions - Digital Arpeggios
Chrome Sparks - Wake
RÜFÜS DU SOL - Innerbloom (Lane 8 Remix)
KAASI - Lisse
Christian Löffler - Haul (feat. Mohna)
Yotto - North
Klangkarussell - Time
CRi - Remember You
Ted Jasper - Buried
Mero - Trail
Stephan Bodzin - Zulu
Tags
Join Our Mailing List