Wild City #169: Manaalina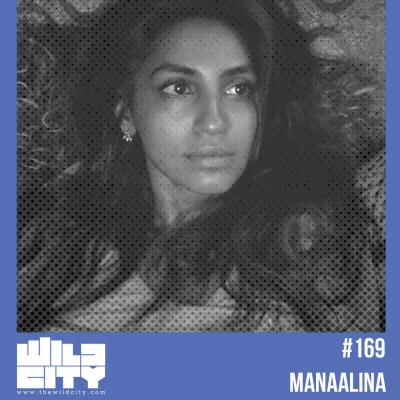 27 March 2019
In celebration of International Women's Day (March 8), Wild City has been posting mixes compiled by female artists for this entire month. As March nears its end, we have the final mix of the month – this one comes from Mumbai-based DJ Manaalina aka Manaal Oomerbhoy.
Though the last of the series, Manaalina's mix may be the most impactful one yet, and one that truly celebrates women in electronic music. Just one look at the tracklist and you'll see why – the mix features tracks solely produced by female artists. If that isn't a true display of rebellion against patriarchal tropes and gender stereotypes about women in electronic music, then we don't know what is.
Manaalina's set is an empowering catalogue of some of electronic music's most powerful and experimental female producers. Ranging from radical artists like Deena Abdelwahed, Kaltes & Nene H, and Aisha Devi to Upsammy, Mor Elian, Aurora Halal, Powder and more, the mix includes tracks by artists all over the map, from Europe to America to Asia and beyond.
Manaalina claims to experience dance as a "powerful exorciser" and is a strong believer in the transcendental and healing abilities of sound, and it shows in her set, which comprises primarily of experimental, left-field electronic. The mix lays on the heavier side of the sonic spectrum, spanning industrial, abstract electro, techno and house, awash with vocal samples and breaks. All-consuming and bass-heavy, the mix displays her open-minded approach to experimentation and her deep love for the dance-floor, apparent in the hypnotic, trance-like barrage of sounds.
"A frenzied mix for fractured minds, envisioned as a soundtrack for witching hour." - Manaalina
Listen to Manaalina's mix below:
Direct Download Wild City #169: Manaalina
Tracklist:
Time (tool) – Aisha Devi
Akash Ganga – Petit Singe
Resist – Kaltés & Nene H
Derriere – LOGIC1000
Tawa – Deena Abdelwahed
Ruby – Mor Elian
Act Like It Then – Object Blue
Vacate Or Annihilate – Upsammy
Death Of Real – Aurora Halal
Sudden – Stellar Om Source
Thirties – Beta Librae
Between Form And Matter – Steffi
Gift – Powder
Random Loop From Doepfer Street – Karima F
Don't Drink The Water – Hiro Kone
Trans Love Vibration (Eris Goes To Church) – Eris Drew
Tags
Join Our Mailing List