Wild City #168: Shireen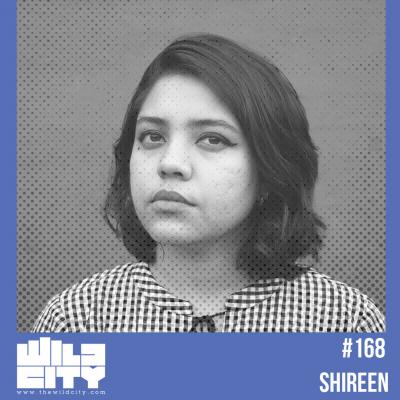 15 March 2019
Watching New Delhi's all-femme collective Coven Code grow as much as they have in the past year has been nothing short of gratifying. Heaven knows we need more femme energy in the music industry, and at this point, their 19 odd members have collectively been everywhere from keeping up the Boxout Wednesdays residency at Summer House Cafe's rooftop, to playing at music festivals, to hosting their own events.
Of course, this is only the beginning of the collective's insurgence, and we hope they inspire many more femme artists in the future. Which brings us to Wild City's latest mix, compiled by Coven Code member Shireen Jawed.
One of the more experienced members of the collective, the past year has seen Shireen gradually become a regular presence in the Delhi club circuit. It's an impressive feat, considering that she still holds down a full-time job as a senior consultant at a corporate firm, and more so because she manages to squeeze in practice sessions in most of her free time. Few of us have the time or mental bandwidth to pull that off, but not Shireen, who has been playing more and more gigs recently.
Heavily influenced by the clubbing culture of the UK, Shireen's sets – just like Mix #168 – typically draw from various genres that fall under dance music, focusing primarily on house and techno, but reaching far and wide into UK garage, breakbeat, dubstep, and anything that falls under UK bass. It's easy to see these influences in Shireen's mix, which relies on tracks by stalwarts like Joy Orbison, Floating Points, Or:la, rRoxymore, Hunee, Octo Octa, Flava D and more to create an atmosphere that's part expressive, ambient and immersive, and part bangers. That's what makes it really suited for the dance floor – it draws you into a sensory experience, appealing to and enveloping both your mind and your body.
We're honestly excited to see what Shireen has in store at her opening set for Hammer (Feel My Bicep) at Auro Kitchen & Bar in New Delhi tomorrow (March 16). Judging by this mix, we reckon it's going to be rather memorable.
"This mix is mostly no-nonsense bangers that I've been enjoying playing out lately, stuff that helps me get a good dance going." - Shireen
Listen to Shireen's mix below:
Direct Download Wild City #168: Shireen
Tracklist:
Joy O - 81b
rRoxymore - Thoughts of an Introvert
Floating Points - Vacuum Boogie
rRoxymore - Mycetozoa
Alan Braxe, Fred Falke - Intro
Jayda G - Sound of Fuca
Or:la - Farewell 24
Youandewan - Youandme (on my mind)
Flava D, Miss Fire - Happy
Wax - 30003b
Maurice Fulton - Down in the Dungeon
Floating Points - Sparkling Controversy / Airhead - Shaded
Laurel Halo, Hodge - Tru
Actress - Watercolour Challenge
Hunee - Standing High
Octo Octa - Dresses
Tags
Join Our Mailing List