Wild City #164: 4lienetic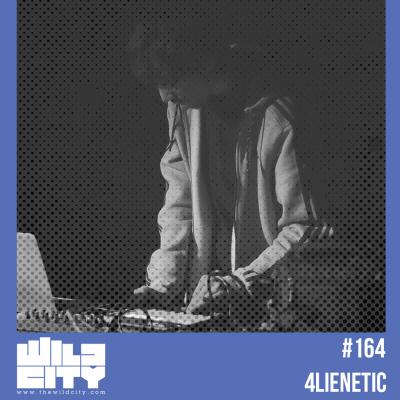 8 February 2019
The past few days in New Delhi have been decidedly dreary – cold and wet, with a lingering blanket of rain. It's also the ideal weather to park yourself by the window and sit back and reflect, and Sugam Khetan aka 4lienetic's mix for Wild City is perfectly suited to that.
Dark and ambient, with spatters of ethereal sounds of nature and rain, the mix pulls you deep into a contemplative trance right from the get-go. That's to be expected, as the hour-long set comprises almost solely of 4lienetic's original music, exceptions being a couple of remixes and edits.
The Mumbai-based producer, who creates music under the monikers 4lienetic and 2 A.M Talk, has been prolific with his releases, which range across the spectrum of ambient, future garage and chill out music. Influenced by artists like Brian Eno, Nils Frahm, Burial and Olafur Arnalds, his tracks are particularly emotive and lay heavy emphasis on ambience and piano.
The mix starts off with deep, melancholic tracks, laden with liquid atmospheres and compelling textures. However, the solemnity intermittently parts to reveal flecks of light, offering glimmers of hope in an otherwise dreary ambience. This is music meant for quiet reflection and patience, to be consumed with heavy doses of contemplation. And it's a rewarding experience – especially as the ambient music gradually melts into drone and future garage, which comes as a welcome, wholly satisfying change.
"I tried to make a mix that encompasses me as an artist and introduces the listener to my work. Most of the tracks in the mix have been made by me in 2018. While making the mix, I realised how much I've grown as an artist over the past year. It was a hard year emotionally, I had a lot to express." - 4lienetic
Listen to 4lienetic's mix below:
Direct Download Wild City #164: 4lienetic
Tracklist
4lienetic - 1 Year, 5 Months, 15 Days
4lienetic - Growing Up (VIP)
4lienetic - Borrowed Time
4lienetic - Mistakes (Rework)
4lienetic - 3.10
A Cerulean State & 4lienetic - Saudade
4lienetic & Cash - Burn
Syd Matters - Obstacles (4lienetic Remix)
Unforseen - come back (4lienetic Rework)
4lienetic - Stay
4lienetic - Voice Note 81
4lienetic - Elysium
4lienetic - 337 Miles
4lienetic - Missing You
4lienetic & Andy Leech - Nightfall
Blackbird & 4lienetic - Broken Piano
Blackbird & 4lienetic - Tunnel Vision
100 Day Delay & 4lienetic - Ode (ft. Cash)
Blackbird & 4lienetic - Distant Lights
4lienetic - October
Tags
Join Our Mailing List