Wild City #163: Sepoys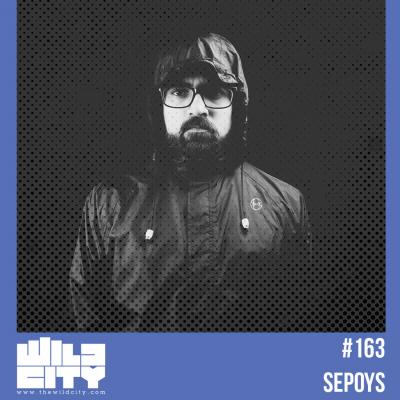 15 January 2019
Those of you familiar with Rohit Tandon aka Sepoys' monthly 'Verdura Vibes' podcast on boxout.fm may associate him with soothing jazz-leaning tracks, lo-fi hip hop and relaxing downtempo mixes.
As a producer, however, Sepoys is very much inclined towards making liquid drum 'n' bass. That's not to say it's very hard-hitting d'n'b either. His unique strain of liquid drum 'n' bass comes with ambient overtones and distinct melodic lines, occasionally making way for jungle.
The Vancouver-based Indo-Canadian producer, DJ and art director, previously based in Goa, started out as a scratch DJ, before getting into house, downtempo and lounge. The liquid d'n'b that defines his sound is only a fairly recent development and one that he's getting quite skilled at.
Intricately designed, Sepoys' productions are informed by engaging beats and immersive atmospheres. His mix for Wild City comprises largely of his own releases, with infrequent interjections by tracks from India-based drum 'n' bass artists Watashi, Crash Comet, The Untitled One and Aditya Malve x Quistek. There's a steady rhythm throughout the mix, a unifying percussion that keeps you engaged, and subtle changes of pace that offset potential boredom with intrigue.
"I've been producing liquid d'n'b and jungle-esque music for the past year and this mix showcases most of those tracks with a little help from a few friends." - Sepoys
Listen to Sepoy's mix below:
Direct Download Wild City #163: Sepoys
Tracklist:
Sepoys – World Within
Watashi – Saunter
Sepoys – Blessed Souls
Sepoys – Illusive
Crash Comet – Sea of Storms
Sepoys – Kuch Kaas
Sepoys – Old Fashioned Nights
Sepoys – Glass Rooms and Ivory Carpets
The Untitled One – Teleport
Sepoys – Lonervala
Sepoys – Courage
Sepoys – Gin Summers
Aditya Malve x Quistek – Port Royal (ft. Raunak)
Sepoys – Pulse Impulse
*FEEL FREE TO SHARE AND BLOG THIS MIX, BUT PLEASE REFERENCE THIS PAGE*
Tags
Join Our Mailing List