Wild City #162: Tasnneem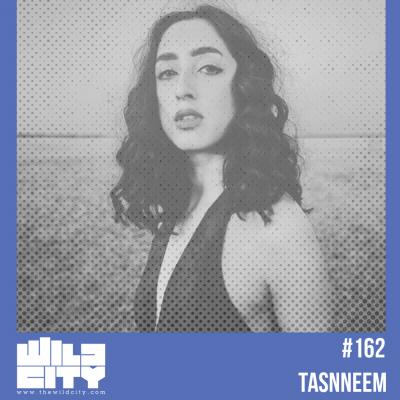 7 December 2018
Dry, cold and static, December seems to bring with it an air of bleakness and despair. The days turn grey, the sun appears fleetingly, and a hushed solemnity cloaks the city. Dreams of (clichéd) hot chocolate and fuzzy blankets fog our minds, as we seek warmth, and comfort.
Well, look no further. Tasnneem's mix for Wild City is a ball of sunshine and monsoons all at the same time. It bears an inexplicable warmth, which comes from the soulful, melodic deep house that dominates the set, but offers shades of contemplative, deep moods and ambiences that are somewhat bright and dark at the same time.
Such a compilation of tracks is typical of Tasnneem, who owes her success as a DJ primarily to this warm, melodic, and disparate energy she brings to her sets – offering music both as an escape, and as a dance reckoning.
A lush, ambient track with a saturated, emotive atmosphere sets the mood for the rest of the mix, which remains downtempo and ambient. However, that doesn't mean this set can exclusively be enjoyed sitting at home – there's an undeniable danceable quality throughout the mix, which comprises of tracks by the likes of Modd, Christian Loeffler, George X and more, making this the ideal sundowner set.
"Notice how the trees, they dance in Monsoon" - Tasnneem
Listen to Tasnneem's mix below:
Direct Download Wild City #162: Tasnneem
Tracklist:
Peter Broderick, Gorje Hewek, Izhevski – Secret feat. Peter Broderick
Hosini – Syna
Corei – Hanimam (Dub Mix)
Mantom – Revelation
Modd – Inki
Albrecht La'Brooy – U-bahn _ S-bahn
Pablo Bolivar, Ben Preisinger – Rainy Dawn Lights
Primal – Boundaries (Christian Loffler Remix)
Marc Poppcke – Voyage
Christian Loeffler – Nordkap
George X – Sun Goes Up
Zone+ – Places (Powel Remix)
Tags
Join Our Mailing List