In Conversation With: Nightwave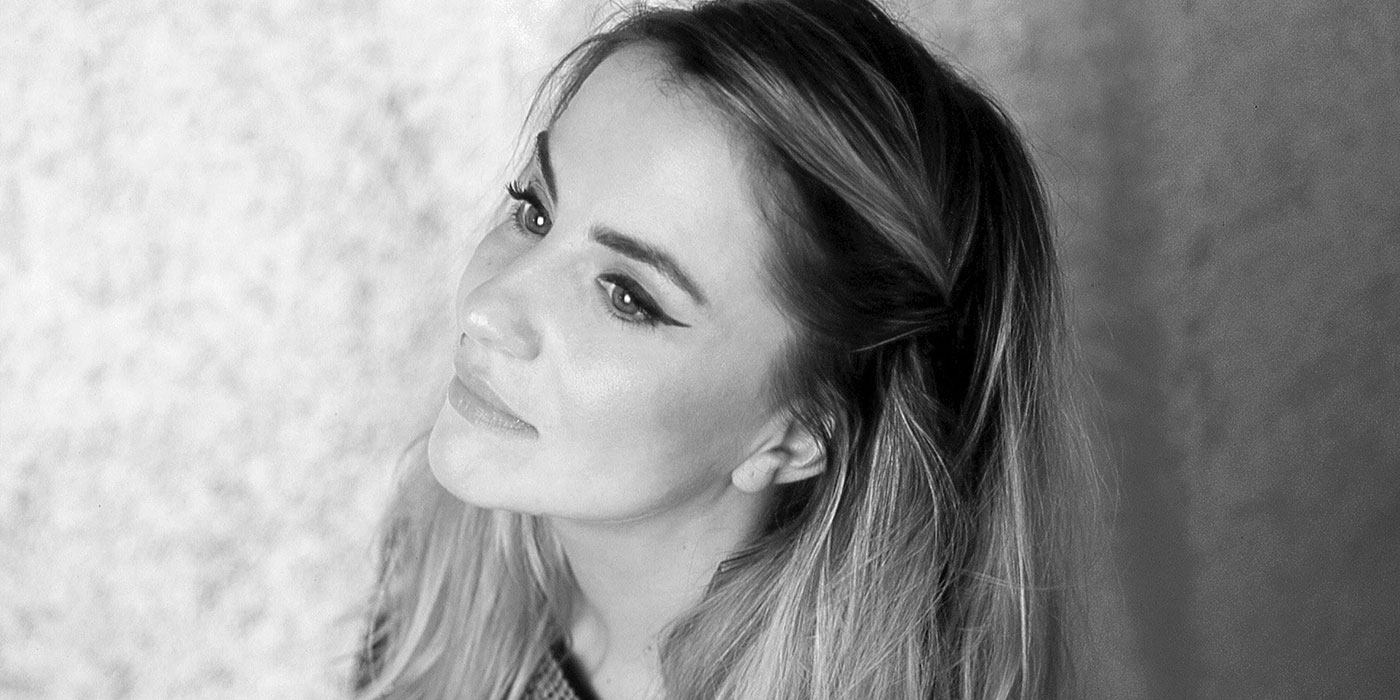 8 March 2018
As a teenager in Slovenia, Maya Medvesek first got her hands on some turntables, following a commission she received for acting in a sitcom. Accompanied by her shift to the UK at 18, her interest in techno and rave culture widened to accommodate genres such as garage, grime and drum 'n' bass; influencing her present style and sensibilities.
"I DJ'd back home but it was very hard to get records or follow what's going on in the bigger picture. The UK definitely opened so many new horizons - especially with bass music."
Under the moniker Nightwave, Maya Medvesek has carved her identity internationally as a producer, DJ, record label owner and an activist; battling misogynistic bullying on the Internet is another one of her feats. Post her stint with cyber trolls on a 2016 Boiler Room session comment section, Nightwave learnt how to deal with what often comes as default to being a female DJ...criticism swaddled in sexism.
"I just see this as an opportunity for spiritual growth now, it helps me practice non-reaction and compassion for people (men usually) that are obviously very hurt and sad deep down."

Despite these underlaying obstacles, Nightwave reflects positive efforts at coping; testament to which is her latest EP release from last month.
A strong propagator of gender equality in the music industry, Maya has also co-founded 'PRODUCERGIRLS' along with producer ladies E.M.M.A, Ikonica, Dexplicit and P Jam; a platform that encourages and guides young women interested in music production via workshops and online follow up sessions.
"I wasn't always this passionate about women in music to be honest. I too was a victim of the patriarchal conditioning that makes us think we have to battle for our place in the industry and compete with other women. This is completely untrue as there are an abundance of opportunities waiting to happen for us and it's time for us to blossom. This is happening by connecting, helping each other, and thriving on seeing everyone succeed, I really feel there's a beautiful future ahead of us as the world moves into a different consciousness."
As the lead production tutor for our workshops in Mumbai and New Delhi, she'll be in India for the first time this weekend. As far as music production is concerned, there's only one thing the Glasgowgien DJ has to say:
"Don't take it to seriously, this is all about fun!"
THE SAME 3 QUESTIONS:
3 most inspirational artists:

Nina Simone,
Prince
James Stinson
3 favourite albums of all time:

Stevie Wonder - Songs In The Key Of Life
Prince - Purple Rain
Drexciya - Neptune's Lair
3 favourite artists of the moment:
Special Request
Fever Ray
Nabihah Iqbal

Words: Purnima Singh
Image Credits: Courtesy of the artist
Tags
Join Our Mailing List