Kutmah Is Ready For His Next Adventure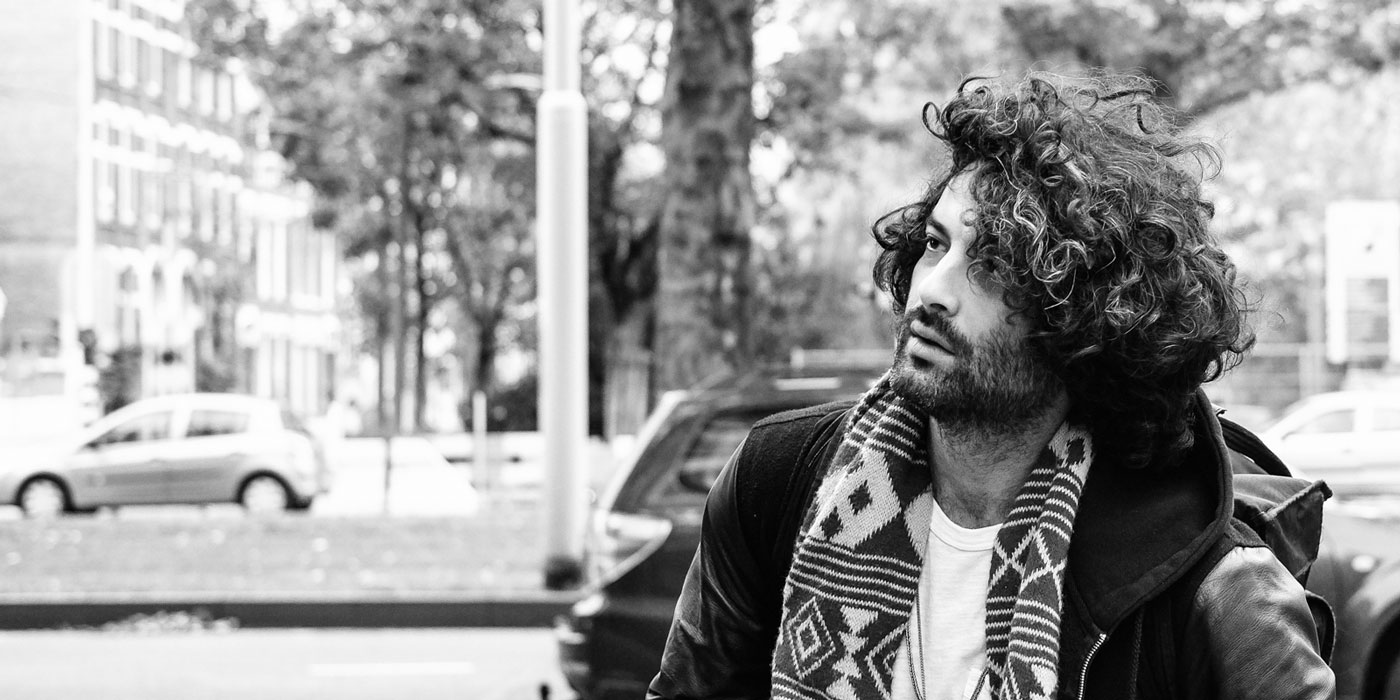 5 December 2017
Kutmah has not let an ordinary life.
He's fought Steve Aoki, gave Flying Lotus a venue to perform his first-ever show and got to live in the same houase as Madlib. He has also lived in various cities across the world as well as having toured internationally racking up enough fascinating stories to fill back-to-back movie scripts.
Born in Brighton, England, Kutmah aka Justin McNulty, was raised by an Egyptian mother and Scottish father. He and his mom left for LA when Justin was 12 where he eventually became an integral part of the beat scene at a time that most fans reflect back on and refer to as the "Golden Era." Through chance connections, he fell into DJing - a pattern that seems to repeat itself throughout his life - and started playing opening slots at hip-hop clubs. Wanting to play more experimental tapes and tracks, he decided to start his own beat night in LA in 2002.
"I started Sketchbook," he said over the phone. "It was an all-instrumental beat-night in Los Angeles. It wasn't packed. It was a super-small venue but I used to bring out sketchbooks for people to draw on." Mentioning that barely anyone could fit on the dancefloor, Kutmah said that more people were outside "smoking weed and listening to beats on the boombox than inside."
But that club night gave birth to some of today's most iconic artists as well as getting like-minded individuals in a room together - the influence of which lives on today. "Looking back," he explained, "I laugh at how kind-of innocent the whole thing was on my part. I just wanted a place to go and not get yelled at for what I wanted to DJ. Playing in a hip-hop club, people were so stiff back then."
The experimental side of the now Berlin-based artist was at the fore and he sought to seek individuals who saw music like him. One of whom was now Brainfeeder label head and one of the world's most famous beatmakers: Flying Lotus. "That was kind of the beginning of this shit," Kutmah explained. "Flying Lotus played his first show there [at Sketchbook.]"
After a while, the commercial aspect of Los Angeles started to get to Kutmah. The superficiality of the city, the "Hollywood of it all" where everyone seemed to be fake, showing off their status and talking about themselves was eating away at the core of McNulty. Finding that he needed to join into this to be noticed commercially, he turned the other away despite knowing that the "loudest bird always gets fed first."
And this truly came to fruition when Kutmah fought EDM producer and DJ Steve Aoki. "Steve Aoki had a party right around the corner the exact same night [as Sketchbook]," he explained. "I tried to fight him and his crew. I saw them in Chinatown and tried to fight them. Obviously, this guy plays shitty dance music with his beautiful supermodel sister bringing in her friends, of course, I'm going to fight him. I wish I could've thought smarter about this at the time but I don't know what I would've done."
But this dream fairytale existence was cut short when Kutmah's house was raided at 6 in the morning on 5 May 2010 by immigration officials who then took him to a detention centre in New Mexico - eventually finding his way back to the UK with authorities stating that it was his birth country and he had overstayed his welcome in the states illegally. But the scars of his time in jail still linger with him to this day, "I still kind of watch my back when people are around me. I don't like people behind me. That's probably the only thing that really continued in my life. No one stands behind me, no matter what," he staunchly said.
Spending the next few years in transitory mode, McNulty eventually found a home at Ninja Tune releasing his fantastic 26-track debut album 'TROBB!' to critical acclaim earlier this year. And last week, he was in India for a second time to play KRUNK's BASS CAMP Festival. Having played at Magnetic Fields Festival in Alsisar, Rajasthan in 2015, he was excited to be back, especially with the country's burgeoning music culture.
"Oh, man. It's unbelievable. It's so rich, you know. For wedding songs to be banging, it's like really ridiculous. It's such a ridiculous thing. We just passed like 3 weddings on the way here. I was asking Mo [DJ MoCity of boxout.fm], "Is that a movie?" because it looks like a movie to me. And he was like, 'Nah, that's just a wedding.'"
Having been painting and drawing since he was a little kid, he found that music took over his initial creative passion. "And I'm starting to realise that I'm much better at art," he despondently explained. "And I can probably make a better living doing that, you know what I mean? Not that this is about money but it's definitely about survival at this point because the music I play is never going to be popular and I don't want it to either. This isn't 10,000 people at a festival kind of music. That's not me. I'm never going to be that guy. I'm not 22 anymore, so I'm starting to question my survival in this society. Not to sound morbid but after a while, you start to realise, "fuck, man." because people want to hear really fast-paced music which is not what I do, so I don't know. I've been questioning that a lot recently."
KRUNK's Bass Camp Festival continues with shows in Hyderabad, Guwahati and Chandigarh. Get more details here.
+
+
+
Words: Dhruva Balram
Image credit (thumb + banner): Los Bangeles
Tags
Join Our Mailing List