Jwala: "It All Happened Because Of The Internet."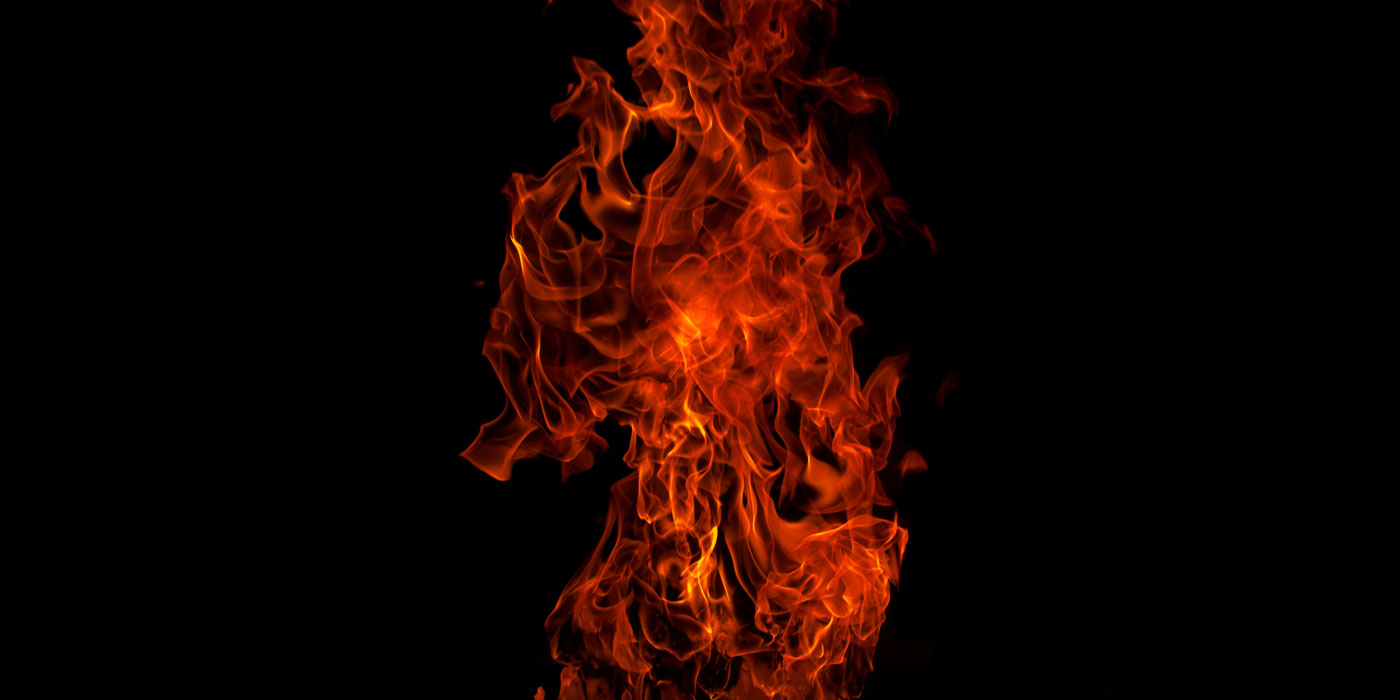 29 June 2017
The boys seem to speak a language of their own.
That is to say, they're talking a vernacular that seems to be fully theirs. The very slang that they exchange with each other, including memes, seems to go over my head. There's a conversation happening between them at all times that they're the only ones privy to; one they seem to grasp with ease.
Comprised of a bunch of young producers, the oldest is 24-year-old Moebius (Nikunj Patel) whilst the youngest is 16-year-old chrms (Veer Kowli). The rest are made up of a bevvy of producers: sparkle&fade (Palash Kotari), who seems to be the de facto voice of the collective, Karan Kanchan (Karan Kanchan), zzz / Three Oscillators (Brij Dalvi), Cowboy & Sailor Man (Apurv Agarwal) and Ayush. (Ayush Jajoria). All of them, except Delhi-based Ayush, live in either Mumbai or Pune.
Their music has no purpose other than simply making itself felt. It's, at times, a gorgeous musical architecture; they seem to craft elaborate ideas with every inch of their production. They create tracks with a magpie-like scaffolding of found sounds and samples; it's this crafty use of sounds that gives their sound charm as well as an edge.
They act like big men with their production, a certain kind of pomposity seems to come through, like wearing a fur coat on big shoulders. Each artist incorporates wide-ranging influences with intriguing results giving all 7 of them individual identities within a collective sound that pushes the envelope.
After several attempts, we all got together over Skype - apt, considering how they all live on the Internet and found each other through the medium - to have a conversation.
The boys have individually come from a certain place of isolation, one where they epitomised the idea of a "bedroom producer". Through chance coincidences, the Internet or REProduce founder Rana Ghose, they've become a 7-strong group that has, just last week, launched themselves as a new collective called Jwala.
The collective individually produced from a place of isolation. Now they release tracks for free on the Internet at a rate that even Dilla would be proud, and they don't aim to stop there - they want to change the industry.
Rana explained how they first got together, "I think the first time they all played together - well most of them - was an LR [Listening Room] at Mumbai Assembly at the end of April. It turned out that a lot of them actually met the first time at that LR. I wasn't there sadly, but I gather that it was kind of an eventful day. I mean, many of them just knew each other online prior, there were a few debuts, and I gather it was a real insight for everyone involved."
"When I met Ayush," Palash tells me over Skype when all of us have a group conversation. "And then others, there was a lot going on that we weren't happy with in the Indian music scene."

"We started to push each other to do things that aren't progressive house," Ayush interjects to say. "We wanted to do the shit that none of us had ever done before."
"I want people to listen to it on their headphones, that's the kind of music I want to make," Karan Kanchan elaborated.
"Because you, like me, want them to understand the intimacy of it" Ayush says.
"And the fucking hard work put into it," said Brij quietly.
They all laugh as they're mostly sleep-deprived. "Dude, I made two or three tracks last night," Palash explains. Ayush asks him to send them to everyone so they can help with it. They're constantly pushing one another, asking each other for advice, making sure that each track out in the public sphere is the best that it can be.
Karan described how they're "honest on reviewing each other so that we all could grow together. Every single achievement for every single person in the group pushes everyone's growth."
This prolific work-rate and desire to change the industry stem from a wanting of "people to have a good time on the basis of the music, not because of drugs" said Ayush.
"It makes total sense that they'd coalesce into a collective like this," Rana Ghose commented. "They clearly are huge fans of each other's work, and I think they shared a lot of their first performances together, or at least to a certain kind of like-minded, supportive crowd."
Between the very commercial 'EDM' scene and the more 'indie' scene in India, there's this entire layer of mostly young Internet-raised talent that seems to go unnoticed in the industry. Falling between the cracks, a lot of that can be attributed to how limited their access is to gigs, venues, promoters or other musicians - especially if they're isolated from the community and don't have a way in.
A lot of these producers are drawn towards the Internet, which is where, inadvertently, a community, like Jwala, is formed. Their aim is to make the industry stand up and notice.
Nikunj reckons that the Indian audience is "tired of seeing the same old faces and hearing the same old music in the same old venues, powered by the same old promoters and that's causing more and more diversity to emerge."
"I never considered doing a live show," explained Nikunj, "because I never expected people to take my music seriously but when the LR [Listening Room] went down, I felt encouraged to see fearless young blood just going for it without being burdened down by the artefacts of the "music scene" and that encouraged me."
Brij agreed, saying how once he sent his track to Rana, the REProduce and Listening Room founder gave him a gig for which he was "scared shitless". Palash, who had already been playing Listening Room's at this point said "it gave me a 'safe space' to test things out and deepen this sense of community with new friends. I met a lot of people I've [only] known online for a long time."
"Palash had been performing at Rana's REProduce Listening Room events," said Brij. "And I think he told me something along the lines of "it's good that you're playing too; at least I'll have someone of my own age to talk to.""
Rana took a chance on these guys and they, in turn, have helped each other through the process, "I think all of these people share a common heritage, language, and approach to making music. Perhaps most importantly, they support each other and are into each others work in a big way - these last aspects I feel are truly what binds them."
"It's a lot of happy accidents," Karan Kanchan explained. "It all happened because of the Internet."
"Four months ago," chrms explains. "I didn't know anything - didn't know about the scene or anything. We [Palash and him] started talking on Instagram"
"At fuckin 3 in the morning," Palash chorused.
"I never knew anything about the Indian scene," Veer acknowledges. "You [Palash] educated me about everything. It's like a family, a lovely community."
Brij added, "I don't think I would've gotten to where I am right now in terms of music production skills if it wasn't for these guys."
"My music came from a place of isolation," Nikunj says. "It being heard and having a response from this collective suddenly stops it being isolated."
Whether it was desperation to be better at their craft, a shared angst against what they consider "cookie-cutter" electronic music, Jwala have come together to be a breath of fresh air in India. Isolated, Internet junkies making music in their bedroom have now banded together to create original art which we can all be thankful for as it's something refreshing in an otherwise plateau-ing industry.
"All of these people grew up with the Internet," Rana explained. "And it's just a part of their life. They've had, for the most part, the entire recorded history of pop culture at their fingertips, and they've never had the same limitations on references to draw from, compared to someone maybe as little as just ten years older would have."
It may just be early days with Jwala but with a driven passion to not only change the industry but be successful worldwide, their momentum to play in more places isn't stopping anytime soon. There's a certain aesthetic amongst them, exemplified by their pursuit to form a collective - one that clearly knows what it's doing, especially on the social media platforms it grew up on.
Follow Jwala on Facebook and SoundCloud and listen to their debut compilation here.
Words: Dhruva Balram
Image credit: Anthony Rao via Unsplash
Tags
Join Our Mailing List