Love Songs: An Interview With Romare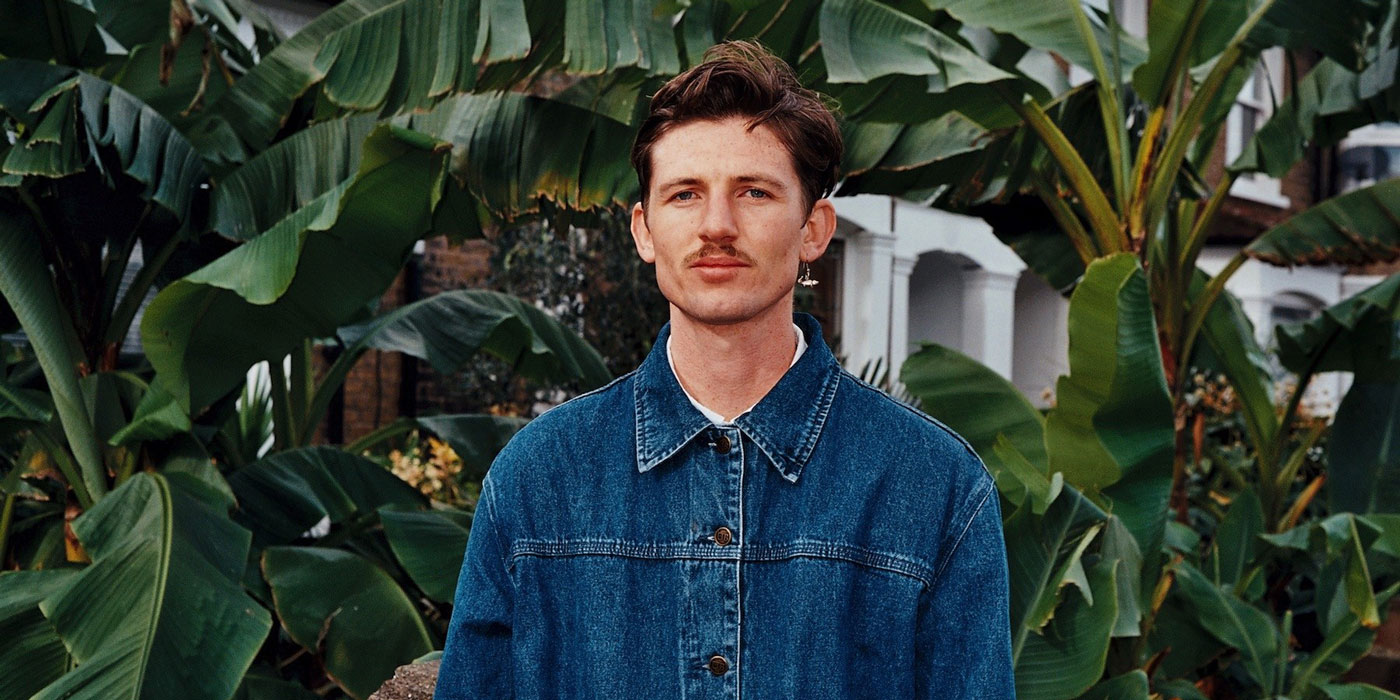 13 April 2017
Archie Fairhurst stands tall - taller than you'd expect.
When on stage, he's low, head bowed down, energising his crowd. His mixes are effortless; a reflection of his dynamic take on music, a juxtaposition of his soft-spoken nature.
Better known as UK-based producer Romare, Archie's stage presence is one that comes naturally to him having been making music since he was a teenager, "I taught myself drums. I bought myself - well I guess my mom bought me - a drum kit when I was about 14/15. This really old drum kit. My friend was selling it for 30 euros." Having sung in bands in high school, he also started to write music with his friends at the same time. This led him to eventually being signed to Black Acre for his debut release.
Since then Romare has garnered a reputation for his distinctive ability to fuse elements of the new and the old, creating records which are now widely regarded as timeless. Though he scours record shops for his samples, sourcing his music offline, he's not your typical crate-digger. "I like going to the cheap bins and finding some old scratchy thing that isn't [of] any particular prestige," Archie explained. "I go in cheap and I try a bunch of things. I come up with a theme from what I have." On his last critically-acclaimed LP, 'Love Songs: Part Two', Archie said, "the last one I had was, you know, [a] general love songs theme. I gave myself a big easy subject to work on so I just picked different lyrics from different records and I try and create a few different kinds of records, types of music. That's the process, really - trying to group them into one general theme where the samples all kind of make sense."
His parents and friends are his main influences in discovering new music, he mentioned "someone will show me some Turkish stuff, or I'll discover some Greek music that sounds like its Asian or something." Outside of his personal connections, Romare has also been influenced by the likes of Jimi Hendrix, The Beatles, Miles Davis, Bob Dylan; there was also a mention of Velvet Underground, one of his favourite bands, "I was into discovering more and more music from that period, the 60s. Going further back, the 40s, 50s. Recently going forward, the 70s, 80s - that sort of thing. So I guess just kind of floating about. I've always been interested in all kinds of music. I've sort of been taking my time and opening up another decade and learning it all."
With each new record that he makes, Romare delves fully into a musical heritage from somewhere new around the globe and then fixates on that. His breakout EP, 'Meditation on Afrocentrism' drew lines between genres like blues and jazz to their roots in African music. "That's the wonderful thing about music; like a banyan tree, different kinds of branches grow into each other. Roots go into different branches, taking up different spaces. When I make an album, I tend to listen to a certain kind of that period that will come out on that album."
Romare came across film composer, R.D Burman while shopping in Old Delhi where he purchased a bunch of records he's excited about. But in true artistic fashion, he wants to get to the roots of it, "I'd love to hear some live traditional Indian music while I'm here, some like sufi music or folk music - some tabla [and] sitar combination." Out eating coconut lamb that was "fucking awesome" with tandoori chicken and chicken biryani, Romare's love for Indian food and all things India is evident.
As part of the launch of online community radio station boxout.fm, Romare, played 2 sold out shows in Delhi and Mumbai last week. Surprisingly his first ever Asia dates. He now plans to spend a large part of 2017 focused on his live band. He spent the month leading up to his India tour playing with them, "We did our first one [gig] on the 2nd of March. And we've been playing that out a bit in the UK and Europe with my brother playing bass, saxophone, flute and another guy playing the percussion. That's been really fun, developing that and taking that on the road. I'm trying to rearrange the songs into a live context, changing bass lines, trying to create harmonies, new harmonies and things like that." As he takes the rest of the year to develop the live band and come up with live versions of the songs, he hopes to start work on some new things by the end of the year.
Words: Dhruva Balram
Image credit (main + thumb): Tej Brar
Tags
Join Our Mailing List