1beat1week: In Conversation With Oceantied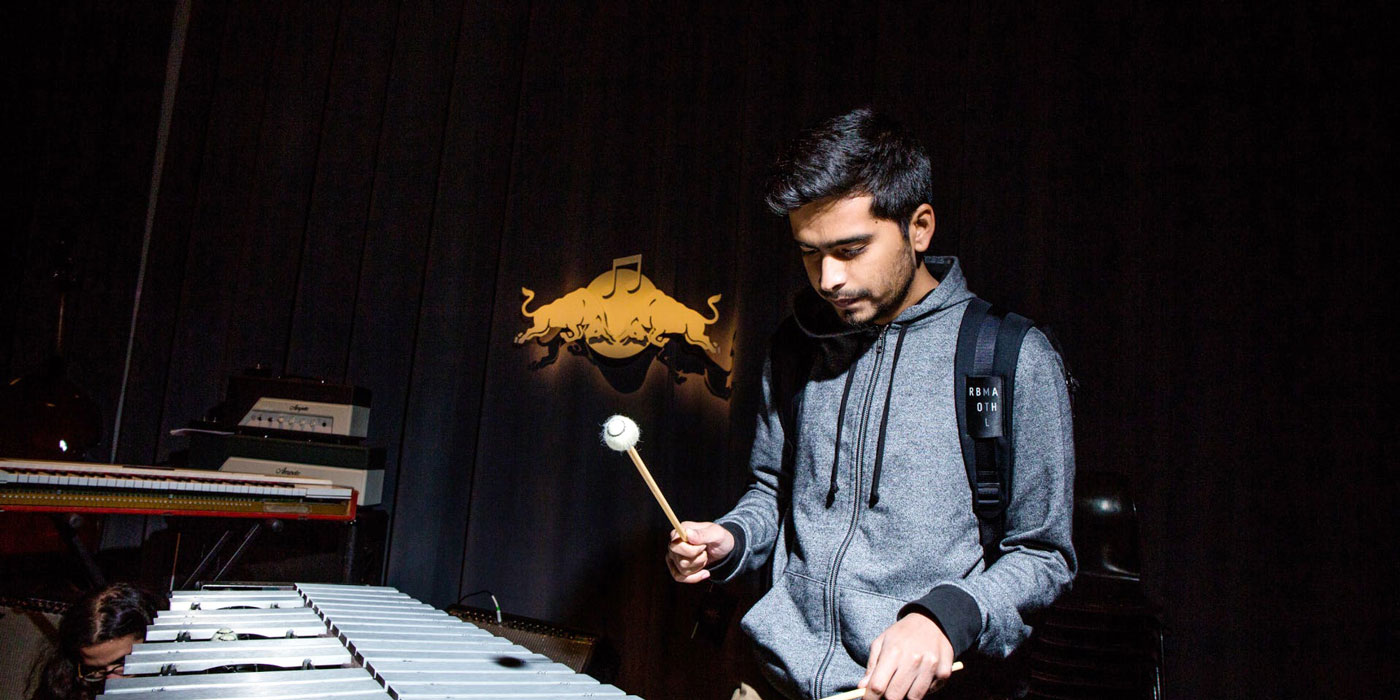 24 January 2017
Back in late November, Ketan Bahirat otherwise known as Oceantied, announced on Facebook that he was starting a mini-project titled 1beat1week. As the name suggests, the producer would create and upload one beat a week accompanied by a video.
When asked about why he created it, Bahirat explained, "Because I feel like as an artist, I'm not always putting out content, but creating a lot of stuff that people usually don't get to hear." The mini-project also challenged him to use a limited time frame to not only put out music he was happy with but a video with it as well. "Creatively, it's just engaging and also an educative, fun process. Apart from the music, I like making small visual loops with my phone or using new apps to test visual stuff too, so this was a good way to tie them together."
The first upload was a dance-heavy, minute-long beat with an accompanying video. "It's pretty educational to oneself when you start doing it. A lot of us [producers] make a lot of music but don't finish, or we feel like we don't have the finesse to put something out," he said. The second video, released a week later, featured padded drums and high-pitched synths - a much heavier track. And by the third video and track, which could be played on the dance floor of a festival with its hard-hitting drums and heavy bass - other artists caught on to the idea.
"I started it without thinking too much into how many people would jump on it," said Bahirat. Bedroom producers have jumped on the project quickly with the hashtag #1beat1week, allowing themselves to be more open about the production. Artists like MALFNKTION and Zokhuma have shared contributions to what is a growing project. Bahirat is astonished by the reaction, "It's been overwhelming so far but at some point, I hope to curate a compilation with everyone's beats and put them out, that would be something."
There could also be a global twist to the project with Bahirat confirming that international names would soon be added to the plethora of artists already contributing to the project. There's a sense of an online community being created around this hashtag with artists not only showcasing more of their work but making it fun and playful.
Tarqeeb was the latest artist to contribute in the form of a simple, hypnotising beat accompanied by a slowed-down video of a boulevard overlooking the beach. All of these tracks sound like demo's, alluding to full-fledged songs on a project. It also allows the artists to hear direct feedback on music they've been working on, giving listeners a chance to enjoy more of their work. And Bahirat agrees, "In a way, it's helped me be more open about my production. More than anything, though, it's fun."
You can check out Oceantied's latest EP, Tribes, below.
Image Credit: Zacharie Rabehi
Words: Dhruva Balram
Tags
Join Our Mailing List