Wild City Singled Out: February 2016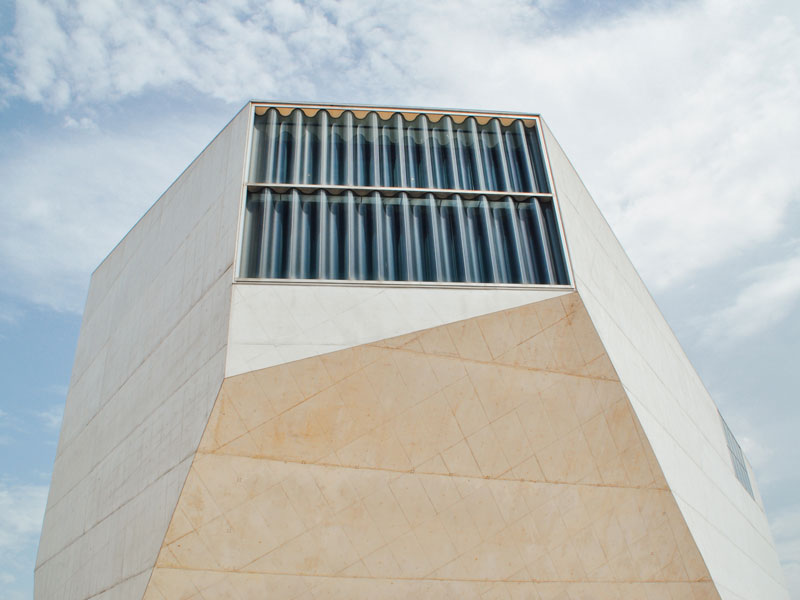 14 March 2016
Wild City handpicks the most interesting one-off singles released by artists in South-Asia in our new monthly feature - Singled Out. If you'd like us to listen to your music, send the relevant info to music@thewildcity.com or contact us privately on SoundCloud.
Known largely for his work with Bangalore post rock band Until We Last, Ketan Bahirat's solo Oceantied project is now paving the way for more young artists to join in on the 160 bpm footwork movement that's only now caught on in India. 'Revolution' is the first track since his single for Consolidate's 'FRNDS & FMLY 2016' compilation.
'Substance D' by Humayan Islam
The Dhaka native psychedelic/progressive track was written as a tribute to the film adaptation of Philip K Dick's opus 'A Scanner Darkly' and the sample you're hearing is the narration of the suicide of Charles Freck. 'Substance D' is the drug around which the movie/book revolves. We haven't heard much coming out of the Dhaka Electronica Scene so this was welcome.
Everyone loves Prateek Kuhad, and it isn't hard to imagine why. His melodies are catchy, lyrics cute as hell and overall mood starry eyed and something we're sure Zoey Deschanel will enjoy very much, thank you. The word I'm trying hard not to use here is 'twee' (check out this incredible wikiHow which includes a section on how to get the "woodland" look). Jokes aside, 'Tune Kaha' sticks to the style that's created such a loyal fan base for Kuhad and we're positive his next release is going to get a lot of love.
There's something really slick about the Forever South members new tune, which was included in the debut 'Hotcues 001' compilation which also features music by Tollcrane, JOFU and Freidi. The beat-based tune's got a solid bass groove, though (clocking at just under two minutes) we felt that it was a bit incomplete.
Lana Del Ray's Video Games By Nicholson
We've heard Nicholson cover Lana Del Ray's 'Video Games' before live but it's finally up and streamable. When we listen to a good cover, it doesn't matter if the music is better or worse than the original, it's about what the person covering the track is bringing to a song. And this is undeniably, recognisably Nicholson, which is what we like. And really, has Nicholson made anything that didn't make you dissolve into a grateful mass of emotion? His voice is on point as are Rohan Ramanna's production abilities, now we're just waiting awkwardly twiddling our thumbs for some original material.
Close runner up in the twee race (he once wore a watermelon as a hat) is Mumbai's Your Chin a.k.a. Raxit Tiwari who is also known for his work with Sky Rabbit. He finally released the first bit of music in 2 years since his solid 2014 'Scatter Nature' EP. 'Sleeping' is a pretty little melody that sticks in your head, but we know Tiwari is capable of making music that inspires stronger adjectives than 'nice' and hopefully he'll be tapping into that pool of potential in his next release.
'Ye Ladai (feat. Umar Khalid)' by Mojojojo
I was thinking a lot of things while listening to JNU PhD student (or heretic anti-national, depending on how much Times Now you watch) Umar Khalid's speech but none of them included "a drop would sound really, really good right now". But then again as has been pointed out, I'm not a musician, and Mojojojo is. Tune wise, the glitchy, EDM influenced track will get people moving in a club without a doubt, but the concept of using something of such a delicate nature in a banger is a bit uncomfortable.
Of course, this isn't to say Akshay Johar's intentions were misplaced - political activism in music is cool as are opinions in general.
'Azadi feat. Kanhaiya and Friends' by Dub Sharma
Another – we'll call it 'musical opinion' on this years crackdown on dissent. This one's by Chandigarh based producer Dub Sharma who also employs some neat Punjabi rap. Again, like 'Ye Ladai', it's good to see politics in music in a country where we have so much to talk about, even if it isn't exactly executed with perfection.
One Sock (the Placebo's been scrapped) hasn't come out with a release for a while and hopefully this is just a teaser for more to come. His new downtempo and soundtracky tune 'Sonnet Of Hate' is long drawn, kind of melancholic and very pretty.
'Season' by Sid Vashi and Su Real
This collaboration had the potential to be very weird and confusing but, a lot like a good cheese and apple jam sandwich (which is great, I swear), it worked out better than we thought and gave us catchy new pop banger 'Season'. The real deal closer was when my flatmate, who likes Kygo remixes, and I, who do not, both had it playing at home, to our mutual delight and worry. We've embedded both Su and Vashi's edits of the song below and apparently there's a full blown project coming up.
Words: Diya Gupta
Image credit (main): Mayur Sachade Photography
Tags
Join Our Mailing List