Part 2 - Interview In Run Up To NH7 Weekender: Nihal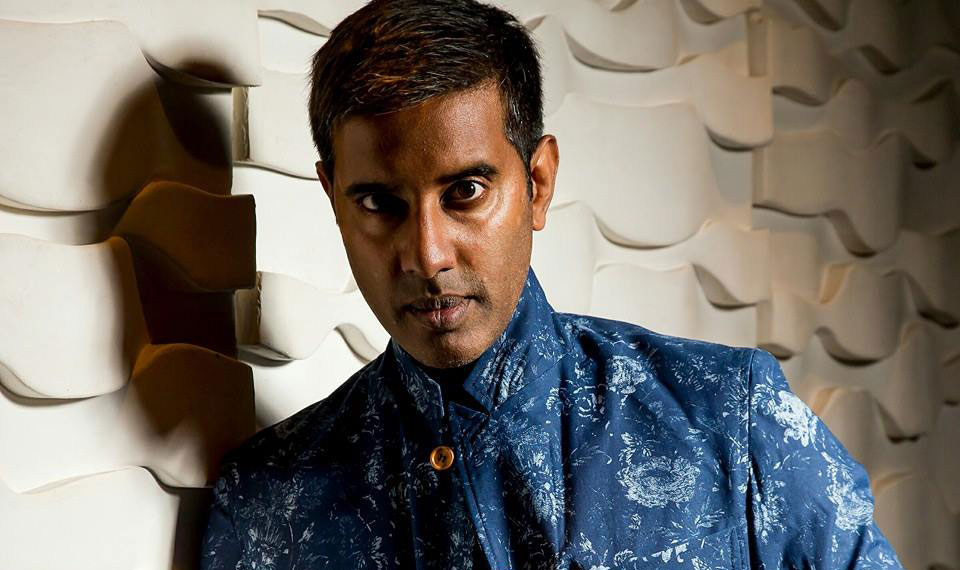 15 November 2011
The Bacardi NH7 weekender scheduled to take place this coming weekend at Laxmi Lawns, Magarpatta City in Pune will no doubt be a hotpot of multi-genre and multi-talent, featuring the best acts Indian independent music and the world has to offer. Spread across multiple stages it is currently recognised as one of India's premier music festivals.
Below is our second introduction from one of the 3 international artists playing at the festival as part of a 3 part introduction series, finding out a bit more about what they're looking forward to doing both on and off the festival site.
**For Part 1 (Bobby Friction) in our introduction series in the run up to the NH7 Weekender head over here**
Part 2:
Regarded as one of the most significant broadcasters for BBC Radio 1, Nihal is one of the few Asian DJs to have broken through "ethnic" radio and into the mainstream. Before even leaving college, Nihal started promoting rap shows in Essex and before he graduated was signed to a major label. The late 90s saw Nihal move from music promoter to journalist, writing for publications like Mixmag, Hip Hop Connection and Observer before moving on to DJing, eventually to find his real success in music PR. This opened doors to working for an array of diverse and talented acts such as Nitin Sawhney, Judge Jules and Mos Def. While representing the pioneering Asian record label, Outcaste Records, he campaigned for Nitin Sawhney's Beyond Skin and Badmarsh & Shri's illustrious Signs album, guaranteeing their appearance on Later with Jools Holland.
Nowadays at BBC Radio 1, Nihal presents the Review Show and the award winning Nihal injecting Asian/Desi beats to a mainstream audience and giving coverage to artists like Riz MC, The Nasha Experience and The Engine Earz Experiment to name a few. This New Years Eve, Nihal will be DJing the UKs biggest gig to 200,000 people as London's official DJ as well as curating a pre-recorded mix for the London fireworks which will be seen by millions of people on TV and online.
During the NH7 weekender this year, Nihal will be DJing on the Eristoff Wolves Den. Expect sounds filled to the brim with Asian beats from New York to Punjab via the streets of the UK featuring dhol drums, Indian flutes and dark basslines that will dazzle the senses.
In the run up to his performance we threw him a couple of questions:
What are you looking forward to doing in India?
Just soaking it all in and speaking to people about love, music, politics and religion mostly listening to what they have to say. I would also love to end up at someone's house at 4am going through their music collection and then having a freestyle rap session while someone beatboxes to the accompaniment of a crazy tabla player. What I want to avoid at all costs is eating something that will mean I'll be in the toilet for the entire duration of my trip. On one of the nights I will enjoy having a good nights sleep. I have two young children aged 2 and 4 so having an uninterrupted good nights rest is the greatest extravagance of all.
Who are you looking forward to seeing at the festival and why?
B.R.E.E.D because Nasha is an inspirational DJ and producer and I want to see if he has heavier dubstep bangers than me. I'll be bringing some audio weapons with me. I've got dubs lined up ready to be unleashed... Jalabee Cartel because I am such a fan of their dark minimal soulfulness. Midival Punditz because even though they are in many ways godfathers of Indian electronica I still haven't seen them live. It would be great to catch up with Riz MC who is scarily talented. I really would like some advice on the rockier side of things as a lot of guitar bands in the UK are struggling to find a unique musical voice above all the hype, and I want to feel refreshed by bands in India who are creating without the pressure to succeed instantly. I hope they don't disappoint.
+
Words: Sanjay Kundalia
Tags
Join Our Mailing List