Introduction & Competition: Arjun Vagale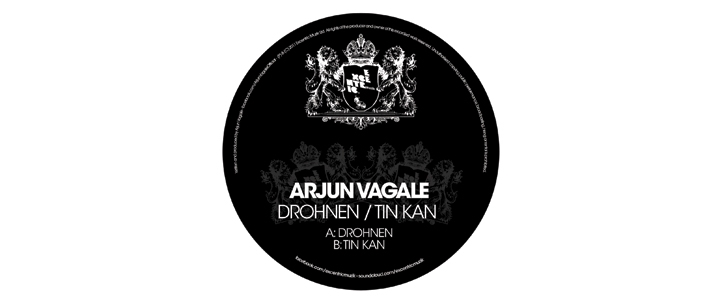 12 October 2011
Most of you may simply know Arjun Vagale as the man behind the electronics for one of India's most well known electronic acts Jalebee Cartel. Actually he's way more than that. A man who's heart lies within music but more importantly within house and techno.
Arguably one of the most in demand DJs in India and one of electronic music's biggest exports, he plays over 100 solo worldwide gigs each year. Arjun and his Jalebee Cartel bandmates have also recently settled into the idea of spending half the year living in techno mecca, Berlin - lucky for some eh?
Always scouring for fresh underground tracks, his search organically led him to his latest solo venture of founding and managing young record label, Mak.Tub Music, with partner Logistic Soundz. The imprint already has an impressive roster of artists including Alex Dolby, Fiord, Jay Haze, Peter Horrevorts, Pawas, Bradler and Dualton, Dave Ellesmere, Ray Kajioka, and has hit the coveted Beatport Top 100.
As if this wasn't enough, Arjun has now turned his hands onto the 38th release on Northern Ireland based label Excentric Muzik, his debut EP for the imprint.
"As well as being a good friend of ours here at Excentric Muzik, Arjun is also one of India's most promising talents and rising stars. More recently his solo "Do D Do EP" on our Tribal Rage label back in January was supremely received, with Carl Cox, Sebastian Leger and Karotte all heavily supporting the tracks. Still fresh in the memory of last month's highly rated remix of Fergie's album track "Come With Me", we move straight to this double header."
To celebrate the release of this EP we're running a very special competition. We've kindly been given one copy of this EP to giveaway, on vinyl and signed by Arjun himself. Alongside this you'll get a digital copy of the EP as well as digital copies of his Do D Do EP on Tribal Rage and Fergie - Come With Me (Arjun Vagale Remix) on Excentric.
So that's a 3 in 1.
Simply send us an email with your name and address through to info@thewildcity.com with Arjun Vagale Comp written in the subject line. We'll be picking a winner at random on October 20th.
3 runners up will also be getting a digital pack of goodies.
You can listen to an EP Sampler below and go buy it now direct from beatport here
http://soundcloud.com/arjun-jalebee/drohnen-tin-kan
To find out when Arjun Vagale will be playing in a city near you, keep an eye on our events page here
Tags
Join Our Mailing List