Introduction & Full Stream: Apparat - The Devil's Walk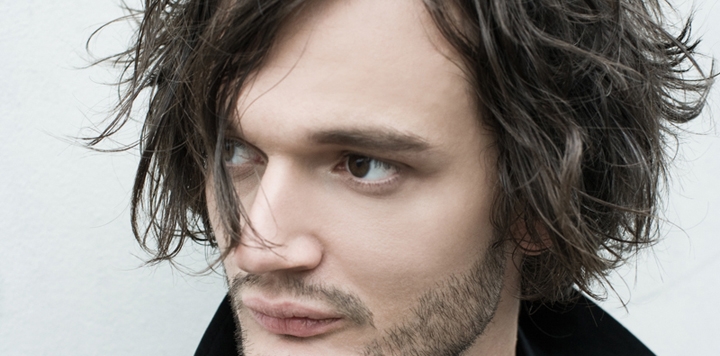 If you've placed a finger on the pulse of electronic music at any point over the last five years, it's safe to say you'll have encountered Apparat in one form or another. Sascha Ring, the Berlin artist who records under that name, has been a restless force in contemporary electronic music for a decade. In that time he's released three acclaimed Apparat albums - the fourth, The Devil's Walk, arrives in shops worldwide today.
Having released his earlier records on cult electronics label Shitkatapult, where he worked for a number of years, this album is his first for Mute. If his last one, 2007's Walls, hinted at a move away from the heat of the dancefloor, The Devils Walk, with its cool, contemplative dream-pop and bruise-tender Sigur Rós texture, makes that explicit.
To some, Sascha will be better known as a member of Moderat, the gonzo electro supergroup consisting of him and his maverick pals Modeselektor. Their longheld Berlin bromance produced an acclaimed album in 2009, and in March this year Moderat played the last show of a riotous world tour at the Bloc Weekend festival. Thom Yorke adored that record and invited Moderat to support Radiohead. Others might recall, back in 2006, the dizzy synths of Orchestra of Bubbles, Sascha's tuneful collaboration with fellow Berlin producer Ellen Allien.
For someone whose first love is techno, Sascha's most trusted instrument was the computer. "I was always on the hunt for interesting and electronic sounds," he says. "But at some point, when everything got computerised and there was a plug-in for every sound, it felt like this whole thing is done and there isn't much new sound to experience. So I started getting more interested in the old-school thing"
From there onwards Sascha learned to compose on a wider range of "real" instruments, which partly accounts for the traditional feel and undeniable warmth of The Devil's Walk. "There's a lot of computer stuff on the record, but it didn't start in an electronic way. I have a piano and guitar at home, which I don't play well, and sometimes the songs appear and so I record a crappy version at home and then I go to the studio and start working on it on a computer. In the past when I used real instruments it was the other way around."
Though reluctant to elaborate on new songs such as "Song of Los", "Black Water" or "Escape", he's keen to stress that these epic ballads, which are sung by Sascha, are not the work of a troubled man. "There's definitely a theme to it, I just don't want to say what everyone always says, which is: "It's a very personal record." Every song is about a single situation I experienced with a special person. That's just where I got my ideas from. Sometimes you have a crazy weekend, you wake up on a Monday or Tuesday, and you recall something. Maybe it's just sitting in a car with someone and for some reason you think about that."
Without getting any more wordy, this album is absoloutely incredible. You can buy it from all good online record stores now.
Want to hear the whole thing first? Go no further. You can stream The Devil's Walk in its entirety below:
You can also watch a video documenting the the making of the album, shot mostly in Mexico.
Tags
Join Our Mailing List