Stefan Kaye's Top 5 Krautrock Tracks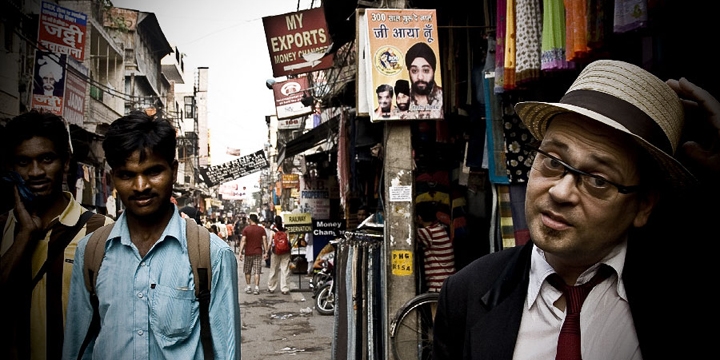 We bring you an interesting insight into the world of Stefan Kaye, the mastermind behind several of India's most interesting bands and the man responsible for the infamous Stiff Kittens Medicine Show that caused great waves for the progression of live arts and new music in India.
The unmistakable sound of his keys are a signature element to the Ska Vengers, Emperor Minge and The Jass B'stards, bands which all stand out with a unique identity and offer a refreshing contrast to the over saturation of many genres that seem to prevail in gigging culture.
This is a man that likes to keep himself busy, not only as a keys player but as a disc jockey too and to get you in the mood for his upcoming set as DJ Flexi K at TLR for Oktoberfest celebrations, he's kindly shared his top 5 Krautrock tunes.
Krautrock as a genre is often overlooked despite playing a hugely significant role in the development of electronica and alternative music. As the name suggests, Krautrock is a distinctly German movement from the late 60s/early 70s which was influenced by avante-garde experimentalism and exposure to music from the likes of Velvet Underground and Frank Zappa, not to mention the various mind altering substances that were newly available.
The legacy is apparent with groups like Kraftwork and Cluster who created a sound that in their time was completely alien to the music world. Paving the way for new genres to break away from the prevailing norm.
In no particular order:
Kraftwerk - The Robots (Die Roboten)
Not the first to make purely electronic music of course (Raymond Scott was making ambient electronica in the mid 50s for example), but perhaps the first to provide a definite back beat which would prove massively influential with artists like David Bowie, Gary Numan, Throbbing Gristle, This Heat and Human League following suit before the 70s were over. Kraftwerk are still the main reference point for the origin of electronic dance music and still sound fresh today.
Faust - It's a Rainy Day, Sunshine Girl
Beautiful in its regressive simplicity. Faust were one of several German groups that were more like a commune. I saw this band in 1995 in London's The Garage. They managed to get an enormous hay threshing machine into the venue and created a whirlwind of sorts by letting loose dozens of sacks of leaves as they blasted their Teutonic grooves to the deliriously stunned audience as they covered their faces.
Can - Mushroom
Heralded as the most forward thinking and inventive band of the lot. They would hole themselves up in a castle in Cologne for weeks at a time and record jams on a two track recorder that went on for many hours, then edit them down to coherent (though not always) album tracks. Almost all their early 70s output was recorded this way. Although difficult to pick one Can track (also check out Mother Sky, Spoon, Vitamin C, Moonshake), this particular song from their second sprawling and otherwise highly experimental offering "Tago Mago" is a soul stirring and foreboding track indeed. "When I saw Mushroom head, I was born, and I was dead". Extraordinary stuff.
Neu! - Hallogallo
Prototype motorik drumming as emulated in the 90s by UK bands such as Quickspace and Stereolab. Neu! almost defined repetitive mantra like grooves where soloing would have been seriously out of line. Kraut at its best.
Cluster - Caramel
For a genre that's lauded as thoughtful and artfully constructed, this track from Cluster is simple, fun and spectacularly dumb for its time!
You can catch Stefan aka Dj Flexi K at the Trans Bavarian Xpress at The Living Room (TLR) on the 24 September. Further info about this and other gigs can be found on our events page here.
Tags
Join Our Mailing List